Columnists
Let's Reminisce: Movie memories
Jun 26, 2018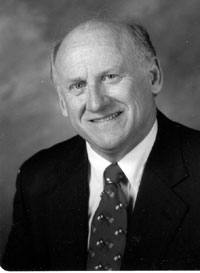 From my boyhood I have fond reminiscences of being taken to the movies on rare occasions by my bachelor uncle. The films I remember vaguely are Westerns, but the more memorable ones told funny stories about Ma and Pa Kettle (played by Marjorie Main and Percy Kilbride). To refresh my memory I looked the Kettle film series up on Wikipedia, and learned that in the first movie they are a hillbilly couple with fifteen children whose lives turn upside-down when they win a model-home-of-the-future in a slogan-writing contest. In subsequent films, they are shown responding to more unusual situations.

I suppose the reason those films resonated with me is that they represented an amusing caricature of some of my own experiences while growing up on a small farm in the 40s and 50s. I now find it interesting that after the audiences' positive reaction to the Kettles in the first film, Universal Studios produced nine more films, with Marjorie Main reprising her role in all of them and Percy Kilbride appearing in seven. The films grossed an estimated $35 million altogether at the box office and are said to have saved Universal from bankruptcy.

Now I'd like to juxtapose that bucolic film series with another that is more recent, because it shows how radically different the movie and entertainment business has become. More than just a film series, the James Bond franchise is a multi-media behemoth valued conservatively at more than $20 billion. The Classic Movie group organized by Walter Brice and myself recently viewed "Goldfinger" (1964), the third movie in the series and the one which established many of the elements that appeared in later James Bond films, such as extensive use of technology and gadgets by Bond, multiple foreign locales and tongue in cheek humor. It was the first Bond film to win an Academy Award and became a huge financial success, recouping its budget in two weeks.

In our discussion after the screening, I posed the question, "What are the things moviegoers find in this film that made them willing to support a series of two dozen films that have brought in more than $7 billion at the box office, as well as yield successful adaptations on radio, TV shows, video games and even gadgets (like miniature Aston Martin toy cars)? The answer is complex, but it begins with the fact that just like so many successful films, these are backed up by source literature, starting with Ian Fleming's original dozen novels and supplemented by an additional eight authorized sequels written by others (after Fleming's death).

Instead of the skill and charisma of one great actor (six have played Bond), there is the appealing mystique that surrounds the character of a top secret agent, authorized to kill in order to protect "king and country" against dastardly (and very interesting) plots and villains. Other filmmakers recognized this element, for in 1966 alone there were 22 secret agent films released, attempting to capitalize on the Bond franchise's popularity and success. None of the copycats succeeded in replacing the original.

This may surprise you, but James Bond has several things in common with Ma and Pa Kettle. Just as they saved Universal Studios from bankruptcy, he has thrown a lifeline to the British film industry as a whole. Another common element is good comedy: the obligatory Bond auto chase usually combines derring-do with cartoonish elements. His inevitable briefing at Q Branch also involves comedic romantic encounters with Miss Moneypenny, whose minor role has become important enough to spawn three novels based on her supposed diaries.

If you are not among the estimated one-quarter of the world population to have seen at least one of the Bond films, #25 has just been announced to appear in October 2019. Daniel Craig will once again utter the "signature introduction" that has become the most famous and loved film line ever: "Bond. James Bond."

Jerry Lincecum is a retired Austin College professor who now teaches classes for older adults who want to write their life stories. He welcomes your reminiscences on any subject: jlincecum@me.com.