Obituaries
Loy Maxine Philips
Jun 2, 2018
Allen, Texas -- Loy Maxine Philips went to her Heavenly Father on May 30, 2018. She had been an Allen resident for twenty years, previously of Wylie and DeKalb. Loy was born October 4, 1930, in Gunter, Texas. She is preceded in death by her parents Carl and Clara Jones of Frisco, her husband Alton Hall Philips of DeKalb, daughter Angela Janette Martinez of California, son-in-law Roy Gentry of Ovilla, and brothers Rudy and Jack Jones of San Angelo.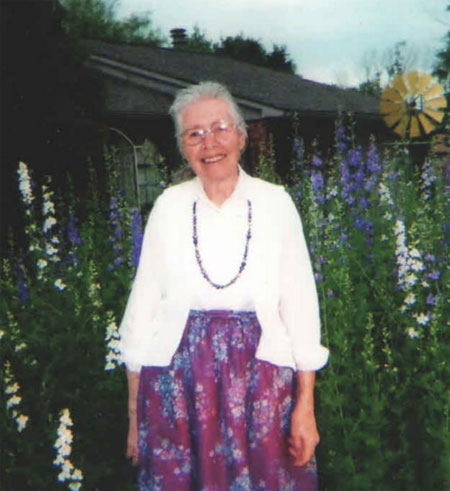 Loy leaves her daughter Rebecca Gentry of Ovilla, son Russell Philips and daughter-in-law Sherry Philips of Wylie, son-in-law Tony Martinez of Plano, sisters Betty Shaw and Pansy Hundley, brothers Donald Jones, Billy Jones, and Doug Jones, grandsons Coby, Phillip, Shawn and Ryan, and granddaughters Taron, Natalie, Loylee, Carrie, and Shelley, and great-grandchildren.
Loy attended high school in Celina, Texas. She was a faithful member of the Church of Christ. She and her husband owned the Murphy Grocery and Philips Welding in Sachse for many years. She later worked as a cashier and floral manager for Brookshire Grocery.
Loy enjoyed singing gospel songs, going to Church meetings, cooking for her family and Church get-togethers, tending her garden, feeding little critters and strays, and doing needlework. She will be missed by all who knew her.
Services for Loy will be held at 11:00 a.m., Monday, June 4, at Scoggins Funeral Home Chapel in Van Alstyne with Randy Tidmore officiating. Burial will follow in the Van Alstyne Cemetery. Arrangements are under the direction of Scoggins Funeral Home & Crematory, 637 W. Van Alstyne Parkway, Van Alstyne, Texas 75495.
The online register book may be signed at www.scogginsfuneralhome.com