Local News
Land of Liberty: The McKinney Community Band's Annual Patriotic Concert
Jul 1, 2018
Start your Independence Day celebration early
McKinney, Texas -- The McKinney Community Band salutes our beloved Land of Liberty at our annual patriotic concert that celebrates all things American - our military, our flag, our founding fathers and our freedom!
As always our concerts are free and open to the public, but please reserve your places.
Bring the whole family (our concerts are always-kid friendly!) and enjoy an afternoon on McKinney's quaint historic downtown square either for lunch before the concert or dinner and dessert after the concert.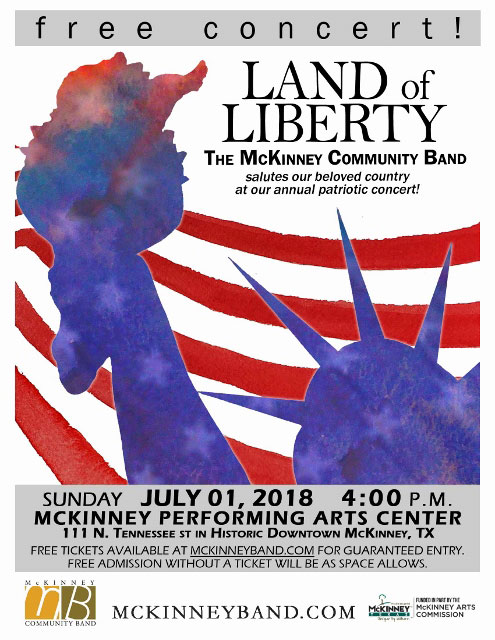 Date: Sunday, July 1, 2018
Time: 4:00 p.m. - 6:00 p.m.
Location: McKinney Performing Arts Center, Courtroom Theater
Address: 111 North Tennessee Street
McKinney, TX 75069
Cost: Free and open to the public