Lifestyles
Martha Jefferson Randolph Chapter represented at TWU ceremony
Jun 12, 2018
Regent Sarah Beaver and Vice Regent Janet Wagnon were honored to represent our Chapter at the Presentation Ceremony and Reception held at Texas Womenís University, June 8, 2018. The event recognized State Regent Judy Callaway Ostlerís project to preserve the First Ladies Historic Gown Collection. During the three years of her administration, and with the generous efforts of the Daughters of Texas, a permanent endowment is now in place.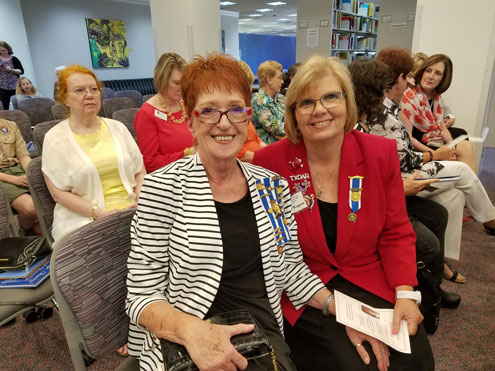 It was our distinct honor to meet State Regent Project Chair Maratha Hartzog, author of Courage, Charm, and Character, a publication of the Texas Society, Daughters of the American Revolution. This book features each first lady from the days of the Republic of Texas through Mrs. Abbott.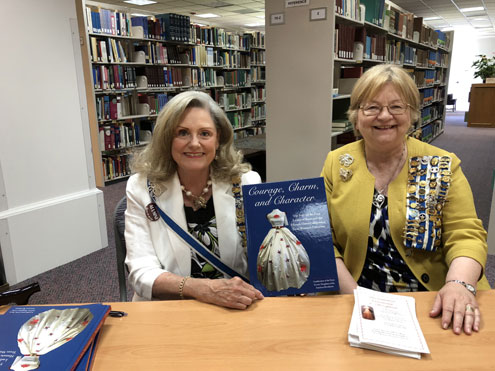 In addition to the presentation of the endowment to the University, an original, handmade gown given to Regent Ostler by Stephen Porterfield was on display. She in turn presented the gown to be added to the collection. This gown dates from the days of the Republic of Texas.