Obituaries
Nellie (Jones) Manley-Johnson
Jun 12, 2018
Nellie (Jones) Manley-Johnson was born July 4, 1936 to Annie & Willie Jones. On June 10, 2018 Nellie heard the voice of the Lord saying, Servant well done come unto Me.
Nellie was an avid sewer, she started out sewing clothes for herself and her 2 youngest daughters. She later learned how to sew quilts on the sewing machine and she made that her all time hobby. She was a member of the Quaint Quilters' Guild in Waterford, MI. Then she later moved to Anna, Texas August 2013 where she was blessed to have met her neighbors Mel and Anne Nahser, The bonded real well together and she always had a kind word to say about the both of them. She was also a member of the Van Alstyne Quilters Guild. Nellie was a member of The McKinney First Baptist Church, of McKinney, Texas under the leadership of Pastor Louis L. Rosenthal. Nellie had 2 pets that she loved and spoiled dearly; Ms. Bubbles and Deuce.
Nellie never met a stranger, she always had a kind word for anyone she came in contact with. To know Nellie was to Love Nellie.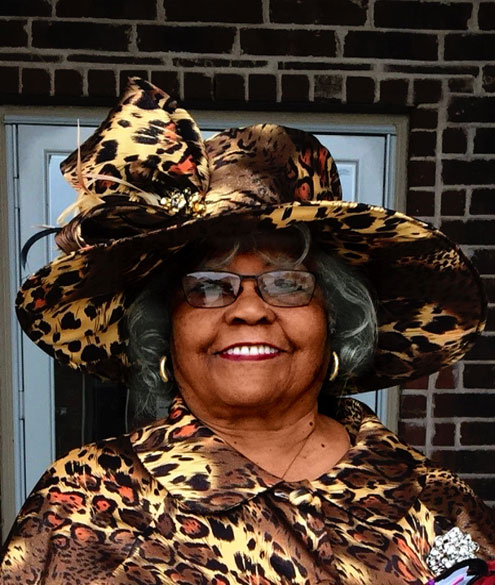 A public viewing will be held from 12:00 p.m. to 8:00 p.m. Wednesday, June 13, 2018 at Scoggins Funeral Home; the family will be at the funeral home to receive friends from 6:00 p.m. to 8:00 p.m.
Services are under the direction of Scoggins Funeral Home & Crematory, 637 W. Van Alstyne, Pkwy. Van Alstyne, TX; 75495. 903-482-5225 you may sign the online register book at www.scogginsfuneralhome.com