Columnists
Austin College's Alternative Spring Break to the Texas/Mexican border: 'Understanding the Poverty Curtain'
Jun 29, 2018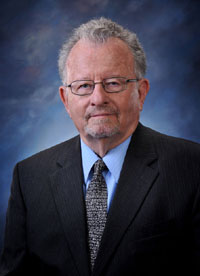 The spring after the USSR's "Iron Curtain" fell (1991), Austin College organized a spring break to the Mexican border with encounters to help us understand the "Poverty Curtain." Our mission was to listen! One morning we observed (in a Texas courtroom) a due process asylum hearing for a Guatemalan teenaged boy who argued (through interpreters in one of twenty Mayan languages) that his government wanted to draft him into the military. At night, the guerrillas would threaten him if he did not join them. With two bad options, he said he fled to save his life and to get a job in the USA where he could send money to help his desperate family survive.

He placed his hopes for survival in the same USA that had trained Rios Montt in Georgia's Fort Benning-based School of the Americas (1951), and that helped Montt become president in the 1982 "anti-communist" coup. Coming to the US border for him was the better of bad options. Part of the US-backed Rios Montt's "plan" was best known for its mission to "reduce the numbers of the indigenous Mayan people in Guatemala."

The political events during the global Cold War as they affected Guatemala, were strikingly similar to what happened in El Salvador, Honduras, and Nicaragua. The Iran-Contra scandal during Reagan's presidency, was the most nefarious; but he pardoned his key convicted staff. Long forgotten, this did not help us understand what was, and is today, happening in Nicaragua and in Iran.

Was it a coincidence that Austin College's spring break about the "poverty curtain" was in the early 1990s—almost mid-way from the 1968 "Poor Peoples Campaign" after Dr. M.L. King was assassinated; to the "New Poor People's Campaign" today? US media now is focusing on the same kind of issues faced by the Guatemalan teenager on the Texas border: the growing gap between the poor and rich—closely tied to all the issues of poverty and power, as well as to racism and to fear. Most of our media is good; but there is only a small coverage of our present internal "Poor Peoples' Campaign" because our focus today is on children taken from their parents on our border. Both are interrelated and are key issues as we struggle with the dilemma that money, power, racism and fear can negatively move our national moral compass, and erode our democracy.