School News
Honey Grove Beta Club attends National Beta Convention, Club is runner-up for Service Performed to the Community
Jul 3, 2018
The Honey Grove High School Beta Club attended the National Beta Club convention in Savannah, Georgia June 16 - June 20. Thirty-two Beta members attended.
Hayden Stroud, State Beta Club Vice-President campaigned for National Beta Club Vice-President. He presented his speech on stage on Monday morning and the club presented their campaign skit to help him with his campaign.
The club's banner was entered in competition after placing after the state convention. Katelynne Ottmo entered photography and placed 7th in the national competition. Also Parker Weger placed ninth in Division I Social Studies; Coleman Johnson placed 7th in Division I Science, and Nate Spruce placed fourth in Division I Language Arts. The club also competed in the character skit competition. The club's biggest achievement was placing second in the National Service Competition.
Honey Grove Betas continue to serve the school and community by doing numerous service projects throughout the year. Sponsor Ruth Ann Jones received an award for always having Beta on Her Mind. Ariah Ashmore competed in on-site pencil drawing and Hailey Breece was in the Division I Agriculture competition.
The group attended inspirational general sessions, saw amazing talents, and heard many speakers. The group even had the opportunity to listen to Paula Deen at one of the general sessions. While in Savannah, the group went on a dinner cruise, visited Forsyth Park, and Tybee Island. The group had a great time and looks forward to the new school year in August.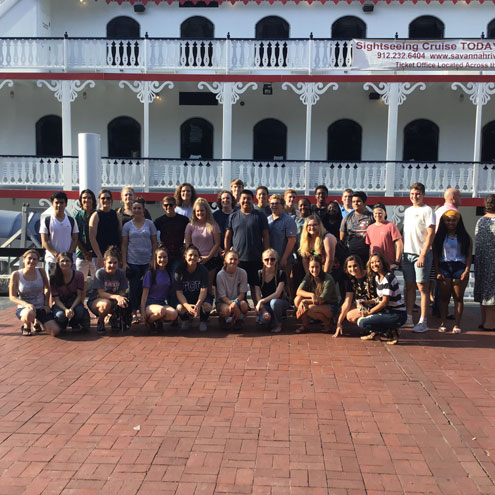 Beta students ready to depart on a cruise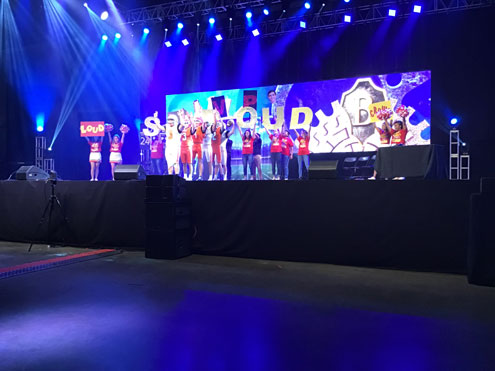 Campaign skit participants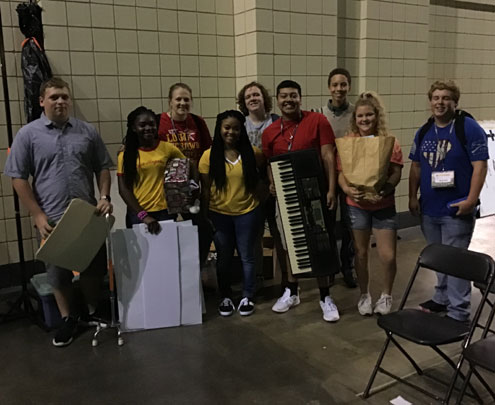 Character skit participants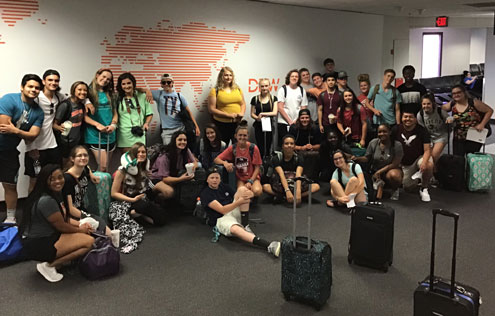 DFW Airport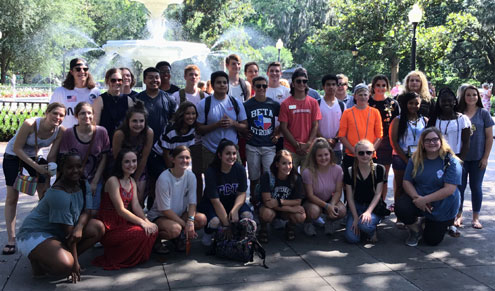 Forsyth Park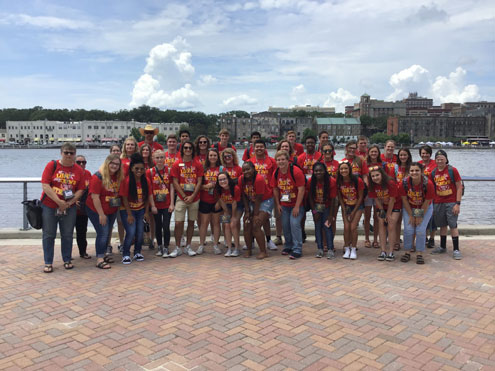 In front of the convention center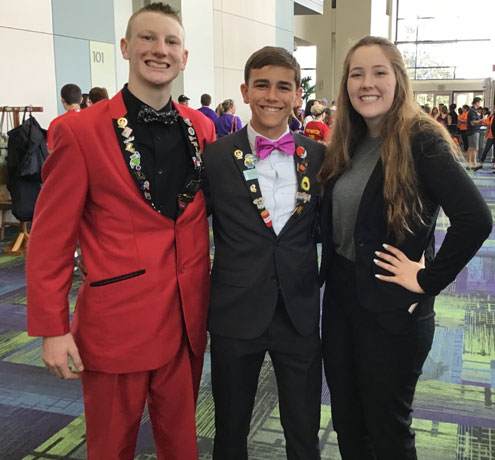 State Vice-President Hayden Stroud (center) poses with other State Officers.
Beta members pose with service award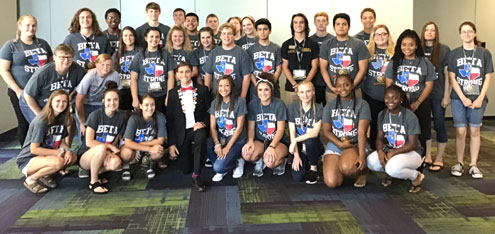 Honey Grove is BETA Strong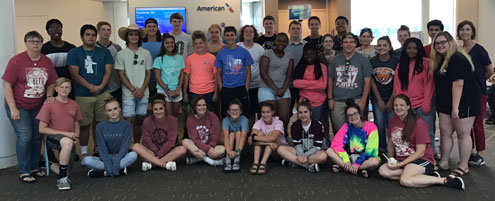 Savannah Airport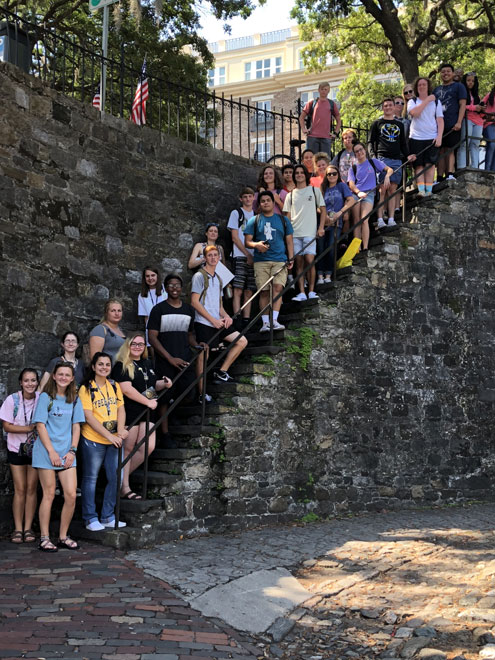 Historic Savannah Georgia