Obituaries
Alvin Ray Crawford
Jul 3, 2018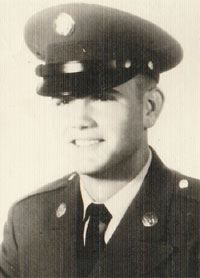 McKinney, Texas -- Alvin Ray Crawford has ascended to Heaven to be with our Heavenly Father on June 29, 2018 at 4:57 p.m. A loving father, devoted husband, loved brother and uncle, and a grandfather and great-grandfather, he was loved by all who knew him.

He was born to Frances and Leonard Crawford in 1945 in McKinney, Texas and spent his early life growing up with and picking on his sisters Helen, Irene, Anita, Kathy, and Sheila. He had one brother, Ernest Lee, who died shortly after birth. After reaching the age of enlistment, he enlisted in the Army in October 1965 during the height of the Vietnam War and drove a Medic Unit at Fort Polk.

While there he married the love of his life Barbara Ellen Bowman on December 17, 1966 that he had known since middle school. Their lifetime of love would bring them two sons, Michael Ray Crawford in 1970 and Darrell Dwayne Crawford in 1972.

Alvin spent the majority of his civilian life working in Electrical Maintenance for Capitol Wire, retiring from there and working after retirement at Encore Wire and United Copper.

He was preceded in death by his parents Leonard and Frances Crawford, his brother Ernest Lee Crawford, and his sister Helen Crawford.

He is survived by his loving wife of 52 years, Barbara Ellen Crawford; his sisters, Irene Maine, of Gunter, Texas, Anita and her husband Jim Maddox, of Marianna, Arkansas, Kathy Crawford of Denton, Texas, and Shelia and her husband Jesse Latham of Gunter, Texas; his sons, Michael and his wife Janice Crawford of Princeton, Texas and Darrell and his wife
Amanda Crawford of Princeton, Texas; grandkids: Justin, Chad, Bradley, Makena, and Carlee Crawford of Princeton Texas; and his great-grandkid Destiny Crawford of Mineola, and many others in his loving family who will miss him dearly.

Services will be held at 10:30 a.m. Saturday, July 7, 2018 at Scoggins Funeral Home Chapel in Van Alstyne, Texas, with the burial to follow at Van Alstyne Cemetery. The family will receive friends Friday, July 6, 2018 from 6:00 p.m. to 8:00 p.m. at Scoggins Funeral Home. The family would like for everyone to consider a donation to Stand Up 2 Cancer in his name in lieu of flowers.

Services are under the direction of Scoggins Funeral Home & Crematory, 637 W. Van Alstyne, Pkwy. Van Alstyne, Texas. 903-482-5225. You may sign the online register book at www.scogginsfuneralhome.com.