Lifestyles
Adult Art Party - 'Art on the Town' is July 18
Jul 16, 2018
Bring your snacks and beverages and create a painting of your own at the upcoming Art on the Town event at the Creative Arts Center, Wednesday, July 18 from 6:30 p.m. to 8:30 p.m. The theme of the party will be Acrylic Pouring and the subject will be flowers. All supplies are included and the cost is $38.
Adult art parties are a popular phenomenon, in large part because of the reasonable cost and the fun involved.
Participants paint in a relaxed, party atmosphere without any pressure. Beginners have just as much fun as experienced painters and acrylic pouring is a fun, almost magical technique that non-artists can enjoy!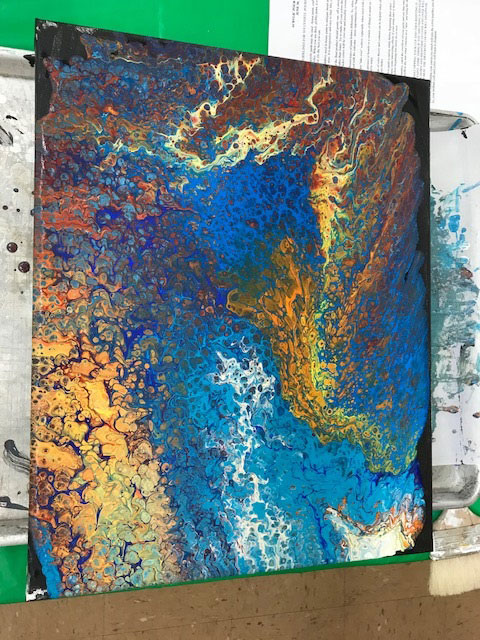 Reservations are required with payment and participants are encouraged to make their reservations early. Bring a friend and enjoy Art on the Town! Call the Creative Arts Center at 903-640-2196 to make reservations. The center is located at 200 W. 5th Street, one block west of the square in Bonham.