Obituaries
Zoe Ann Nalls
Jul 4, 2018
Anna, Texas -- Zoe Ann Nalls, 84, of Anna, was born on June 10, 1934 and departed this life on July 3, 2018. She was a small-town girl who spent her entire life in Anna, Texas. She was a jack of all trades: a tailor, a home-maker, a farmer, a gardener, a wife, a mom, a nana/grandma, and a GG.
Zoe was a modest woman with quite mannerisms unless she was around family; then, she was quirky, witty, and humorous. She enjoyed spending time with her family and puttering around outside with her Chihuahua, Chalky. Zoe was always up for an adventure to the local grocery or department store with one of her grandkids.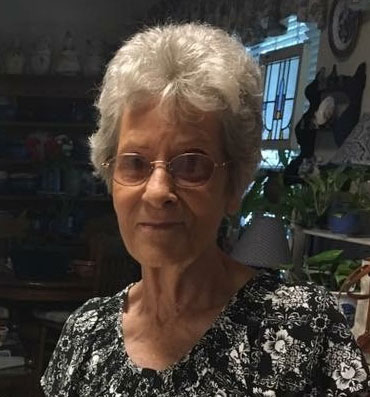 Zoe was preceded in death by her husband, James Edward Nalls and her son, James Timothy Nalls. She is survived by her daughter, Terrie Ann Williams; son-in-law, Steve Williams; granddaughter, Ashby Ann Williams; grandson, James Schuylar Chance Nalls; great grandson, Carson James Nalls.
Graveside services will be held at 9:30 a.m. Friday, July 6, 2018 at Highland Cemetery in Melissa.
Services are under the direction of Scoggins Funeral Home & Crematory, 637 W. Van Alstyne Parkway, Van Alstyne, Texas. 903-482-5225. You may sign the online guest book at www.scogginsfuneralhome.com