Obituaries
David Hilliard
Jul 5, 2018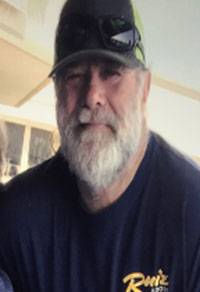 Telephone, Texas -- David Hilliard of Telephone, Texas, passed away June 30, 2018 at the age of 61. He was born on December 15, 1956 to Walter Hilliard and Dolores (Lynch) Hilliard in Bonham, Texas. David married Jo Hilliard on May 27, 1977 in Durant, Oklahoma. He was a member of Dodd City Baptist Church.

David loved his family, his wife Jo, and was especially delighted in his grandchildren. Most of his career, he was self employed as a heavy equipment operator, mechanic, welder, and farmer. He was a jack of all trades. David's jobs took him to Alaska, Washington, and Colorado, but he mostly lived and worked in North Texas. David was willing to help people but…only if he liked you. He treasured his times alone in the woods.

David is survived by his daughter Cara Hilliard of Blue Ridge, Texas; son Jake and wife Rasynda Hilliard of Allen, Texas; grandsons, Ian Eaton, Eli Eaton, Andrew Watson all of Blue Ridge, Texas; granddaughters, McKenna Hoyt and Madison Hoyt of Allen, Texas; and grandsons Jaden Caywood and Tristen Hilliard of Allen, Texas; brothers, Beryl Hilliard of Bonham, Texas, Bruce Hilliard and wife Tammy of Wyoming, and Wesley and wife Lavonda Hilliard of Telephone, Texas; sister, Tracy Hilliard of Bonham, Texas; along with numerous extended family members and friends.

He was preceded in death by his wife Jo Hilliard on June 8, 2018; and his parents.

A remembrance gathering will be held from 6:00 p.m.-8:00 p.m., Thursday, July 5, 2018 at Mullican Little Funeral Home, 754 E. Hwy 56, Bells, Texas 75414.