Sports
Red River Hoops basketball clinic July 10-12 in Windom
Jul 9, 2018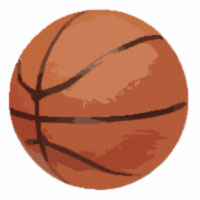 Windom, Texas -- Red River Hoops will hold a basketball clinic July 10th, 11th, and 12th from 1:00 p.m.-3:30 p.m. for 3rd thru 8th grade, open to all boys and girls. There is no cost to attend!

We will have Local high school standout basketball players like 6' 8" Wyatt Dolberry (attending The University of Colorado, Colorado Springs) Paige Granstaff, Diavian Shaw, Jaden Stevens, and many more helping!

Looking forward to having of kids from all over, come join the fun, and learn fundamentals and more from some of the best basketball players to ever come out of Fannin County!

We will continue to host events like this a few more times this summer, so keep up with us here on Facebook (Red River Hoops Association) for more dates and times. We will hold our events free, and keep looking for sponsors so we can keep these events free for all! These events are open to all.

If you're looking to improve your ball skills, don't miss out!

We will have bottle waters for $1.00.

Address; 510 Maple ST.
Windom TX, 75492

We will see you on the court!