Lifestyles
Child abuse prevention classes
Jul 8, 2018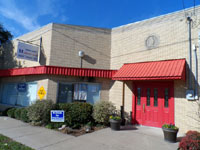 Bonham -- Free classes are available in Bonham for adults to learn how to prevent, recognize and report child abuse. The classes are designed for parents, teachers, other school personnel, day care workers, coaches, Sunday School teachers and other professionals and volunteers who work with children.

"Recognizing & Reporting" is a 90-minute class that utilizes video, class discussion and case studies. Learning objectives include: the realities of child abuse, detailing who becomes victims, who the likely perpetrators are and the prevalence of abuse in all communities, the legal definitions, signs and symptoms of child abuse, how to communicate with a child who makes a disclosure of abuse, how to make a report and how to overcome one's fear's and barriers around reporting. This class will be offered on Tuesday, July 24 from 6:00 p.m. to 7:30 p.m.

"Stewards of Children" is a 2-hour class with a focus on preventing child sexual abuse. This class uses a video that integrates segments of sexual abuse survivors relating their stories of violation and healing, with segments from the author of the curriculum and from professionals who interface daily with the problem of sexual abuse. Each participant will get a interactive workbook to use and keep. The class will include discussion about critical issues in sexual abuse prevention and the relevance of these issues within organizations that serve children and adolescents as well as the signs and symptoms of child sexual abuse, how to respond to suspicions of child sexual abuse and strategies to prevent child sexual abuse. This class will be offered on Tuesday, July 31 from 6:00 p.m. to 8:00 p.m.

Both classes will be held at the Children's Center at 112 West Fifth Street in Bonham. All participants who successfully complete the class will receive a certificate. Thanks to generous donations, there is no charge for the classes. Seating is limited. To register, go to www.fanninccc.org.