Local News
Rainwater Harvesting Program offered Aug. 3 in Bonham
Jul 31, 2018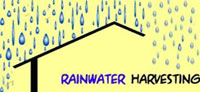 Fannin County, Texas -- The Fannin County Master Gardeners are sponsoring a Rainwater Harvesting Program for the public, Friday, August 3, 2018 from 9:00 a.m. to 12:00 noon at the Derrell Hall Education Center located at 2505 N. Center St, Bonham. The program will help participants understand why and instruct how to collect rainwater.

The speaker will be the well-known and respected, Dr. Dotty Woodson, Program Specialist for Water Resources with Texas A&M AgriLife Extension. Dotty specializes in landscape water conservation, rainwater harvesting, rain gardens and irrigation efficiency. She has B.S. and M.S. degrees in horticulture from Tarleton State University and a doctoral degree from Texas A&M University and Texas Tech University.

The program is free, but space is limited to 60 participants. You must call the County Extension office to R.S.V.P. at (903)583-7453 by July 30.

Individuals with disabilities who require an auxiliary aid, service or accommodation in order to participate in this meeting are encouraged to contact the Extension office at 903-583-7453 for assistance.

Educational programs of the Texas AgriLife Extension Service are open to all people without regard to race , color , sex, disability, religion age, or national origin.