Local News
SH 114 road closure begins July 9
Jul 5, 2018
East and westbound road closure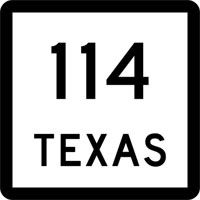 Denton County, Texas – Beginning Monday, July 9, SH 114 will be closed at I-35W until Tuesday, July 10. The closures will occur from 9:00 p.m. until 6:00 a.m.

The detour for eastbound will be the new southbound frontage road to Eagle Parkway. The west bound traffic will take the northbound frontage road to Dale Earnhardt Way.

The closure will be in place in order to complete the remaining finish work on the overpass bridge. Message boards will be placed prior to the closure to provide detour information.

For media inquiries, contact TxDOT Public Information Officer Ryan LaFontaine at Ryan.LaFontaine@txdot.gov or (214) 770-1020.