Obituaries
Jim Bryan
Jul 8, 2018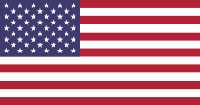 Bonham, Texas -- James Ewing Bryan, 97, passed away on Sunday, July 8, 2018. He was born January 16, 1921 in St. Louis, MO. Jim married Harriet Eloise Deahl on September 24, 1942 in New Orleans, LA. He served his country during World War II in the Merchant Marines. He was a longtime owner of Bryan Paint and Wallpaper. He loved sailing and wood-carving.

Jim was preceded in death by his wife of 67 years, Harriet Eloise Bryan on January 6, 2010; and his parents, Maurice Bryan & Viola Clare Bryan McIntyre.

Surviving are his two daughters, Elizabeth Jean Bryan of Lucas, KS and Lee Ann Claasen of Raleigh, NC; son, James Deahl Bryan and wife Susan of Dallas, TX; three grandchildren, Christopher James Bryan and wife Lena of Dallas, Paige Marie Rothstein and husband Neal of Dallas and Taylor Mulder wife Alyssa of Fairfax VA; four great-grandchildren, Maya Rothstein, Gabriel Rothstein, Alexander Bryan and Natalie Bryan; sister, Jean Andrew of Pekin, IL.

Cremation arrangements under the care and direction of Wise Funeral Home.

An online guestbook is available at www.wisefuneralhome.com.