Sports
Arkansas hot spot: White River
Jul 12, 2018
Cotter Trout Dock (870-435-6525), which provided the photo of the nice brown trout caught by the bridge on the White River, reports that Bull Shoals Lake is nearly 2 feet below the seasonal power pool target, so anglers have seen lower water levels throughout most of the day, between 2,500 to 3,100 cfs on average.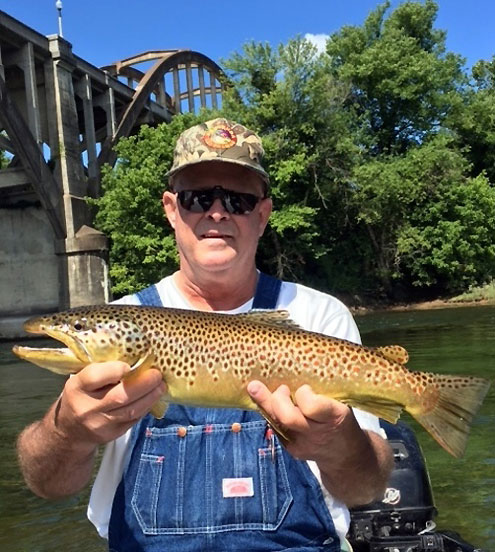 Heavier generation in the late afternoons requires staying ahead of the rise or turning back on it and running upriver to clearer waters.
The quality of rainbows exceeds the quantity, and many days the quantity rises above expectations. River minnows and soft-shell crawdads worked close to the bank captured the attention of more than a score of browns over the past seven days.
Rainbows looked for their treat of shrimp and made for lots of happy anglers.
Summertime temperatures can be brutal, so bring lots of water and electrolytes to stay hydrated.