Columnists
Let's Reminisce: More watermelon stories
Jul 24, 2018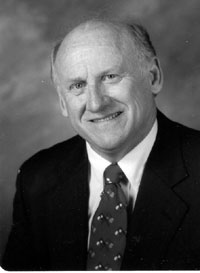 My recent column about watermelon season prompted several readers to share some of their memories. Bill Brown of Denison has sent me some seed for Black Diamond melons. He had an uncle who raised them near Colbert, OK, as large as 100 pounds. He said "We used to get a number 3 washtub, fill if with water and put a block of Ice in it, add a ripe Black Diamond or Georgia Rattlesnake melon; then wait overnight, and boy you talk about good eating!"

John Arriazola of Sherman recalled that his father owned several fruit stands in Houston and sold a lot of melons each summer. On one occasion he sent John on a truck to Hempstead, which used to call itself the "Watermelon Capitol of Texas." In the middle of a field, John stood atop the truck cab, and as far as he could see there were beautiful Black Diamond melons.

Rebecca Shirley's family lived on a sandy land farm in far north Fannin County, where they made a living raising peanuts and watermelons. Both crops required a great deal of cultivation. When the melon vines were fairly young. before they began to spread out, her daddy would run the cultivator between the rows to keep down the crab grass, which would take over if not cut down by the plow or a hoe.

Later, when the vines began to run and before they bloomed and put on little melons, Rebecca and her dad would take a day to work the melons. She used a hoe handle to lift the vines and move them into a straight row, leaving the "middles" wide enough for either the disc or the cultivator to plow up the grass. Then, after he went by with the tractor, she had to spread the vines back out again.

Her dad usually planted Black Diamonds, which did well on their soil and were favored by customers. When watermelon season was in full force, on Sunday afternoons many people would drive the Fannin County circle, connecting Bonham, Honey Grove, and Telephone. Several farmers had melon stands in their front yards, and customers came back year after year.

One year Rebecca's son and his cousin came to stay with their grandparents for a few weeks in the summer. Her dad built a little shed for them beside the highway close to the house. The boys advertised by putting small signs along the road in both directions. At the end of each day, they would take the money to their granddad and he would keep some of it for "expenses," letting the boys divide the remainder. That was a good way for them to learn how to earn money by working.

I also gained some valuable work experience derived from selling watermelons. At the age of 16, I was asked by the superintendent of my school whether I would be interested in a summer job of "keeping the scales" in Marquez. He went on to explain that the public scales were open only during the watermelon season for use by local farmers who sold pickup loads of melons to truckers. My pay would be half of the fees I collected from those who used the scales. After discussing this offer with my parents, I accepted the job.

It provided me an interesting change of pace from doing farm jobs, but the most important thing I learned was that a few people will take unfair advantage of others, especially a young, naïve boy. The market for watermelons was limited that year, and only one farmer sold melons by the big truckload. By the end of the season he owed me about $200 for weighing fees. Despite repeated efforts to collect, I never saw a penny of what he owed, which meant that my total earnings for the summer were miniscule. It was a hard lesson, but I needed to learn that not everyone can be trusted.

Jerry Lincecum is a retired Austin College professor who now teaches classes for older adults who want to write their life stories. He welcomes your reminiscences on any subject: jlincecum@me.com.