Lifestyles
Render's birthday party
Aug 1, 2018
Fannin County, Texas -- The community is invited to celebrate the third birthday of an extra special dog. Render is the facility dog at the Fannin County Children's Center. He provides comfort and courage to children during forensic interviews, counseling sessions and courtroom testimony.
His birthday party will be a come and go open house from 4:00 p.m.-6:00 p.m. on Wednesday, August 1 at the Children's Center at 112 W. 5th in Bonham. There will be a few brief presentations at 5:30 p.m. Light refreshments and tours will also be available. A representative from Canine Companions for Independence and Render's volunteer puppy raiser are expected to attend.
Organizers point out that only people and service animals are invited.
"Birthday presents are not expected. Your presence and belly rubs will be the best gifts ever," said Sandy Barber with the Children's Center. "If you really insist on a gift, we suggest a gift in honor of Render to the Children's Center, Canine Companions for Independence or your favorite animal charity."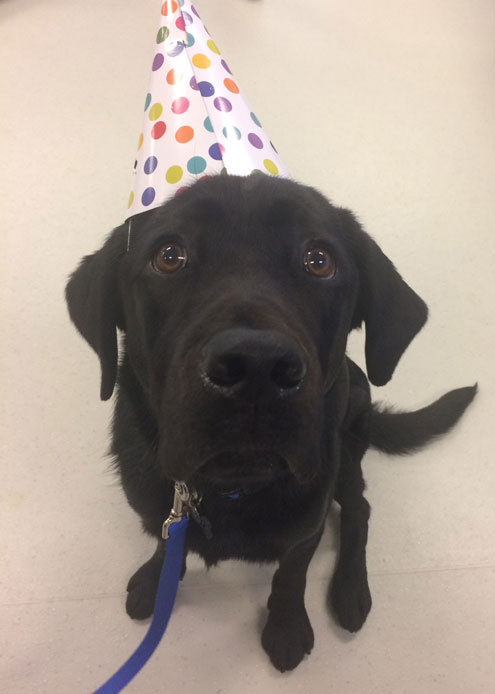 For more information, call (903) 583-4339 or go to www.fanninccc.org.