Sports
Bonham Lady Warriors scrimmage at Sherman on Saturday
Aug 3, 2018
Bonham -- The Bonham Lady Warriors will jump-start the 2018 volleyball season with scrimmages at Sherman on Saturday, August 4 and Caddo Mills on Monday, August 6 before traveling to Pottsboro on Tuesday, August 7 for matches against Tom Bean and Pottsboro.
Bonham head coach Michelle Rodriguez has put together a challenging early-season schedule to prepare her Lady Warriors for tough district matches certain to come later as seven teams in a re-aligned District 10-3A battle for playoff berths.
District 10-3A is made up of Bells, Blue Ridge, Bonham, Howe, Leonard, Van Alstyne and Whitewright. When the dust clears October 23, the top four seeds will qualify for the playoffs.
Despite losing Austin College-signee Bri Williams, Kelsey Odom and Madison Redman to graduation, Coach Rodriguez is confident that a talented core of experienced varsity athletes, including Averi Reeves, Raegan Shackelford, Haleigh Solano, Lily Wilson, Carsyn Hemby and Brooke Aaron, will give fans of the Lady Warriors plenty to cheer about as a new school year gets underway.
"They work well together," remarked Coach Rodriguez, "because they've been playing together so long."
Sophomores Chyrsi Hemby and Joli Kirkpatrick will add an infusion of young talent to the mix.
The Lady Warriors will scrimmage Sherman at 10:00 a.m. on Saturday.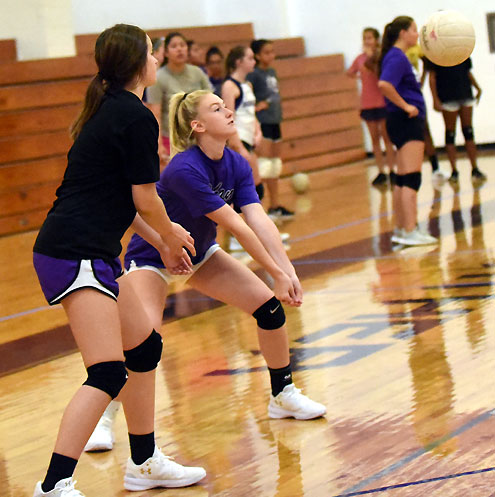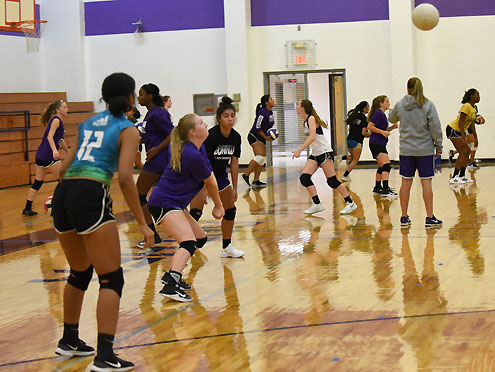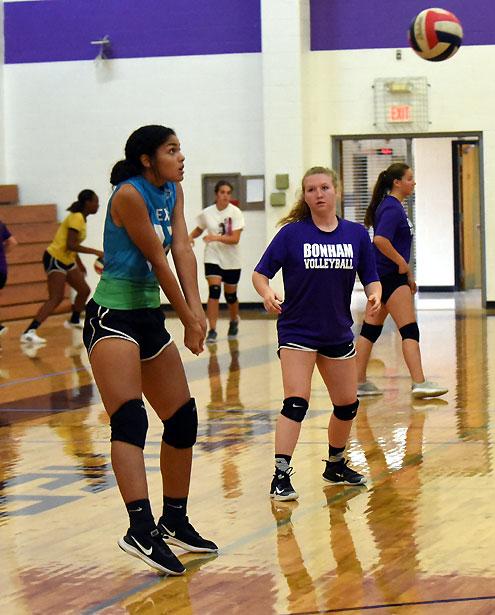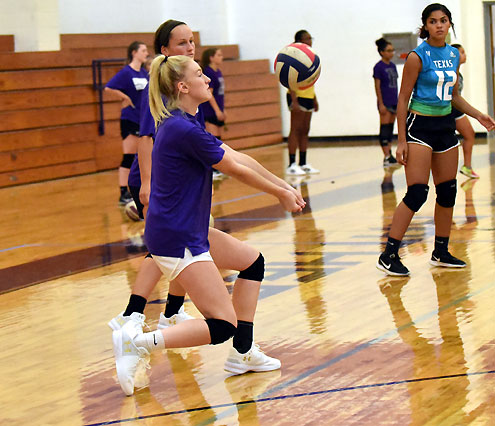 photos by Allen Rich