Obituaries
James Samuel Reynolds
Jul 26, 2018
Bells, Texas -- James Samuel Reynolds of Bells, Texas passed away July 23, 2018, at the age of 99. He was born January 31, 1919, to Runa Reynolds and Julia Ann (Beene) Reynolds in Farmersville, Texas.
James married Dorothy West on January 18, 1948 in Denison, Texas. He served his country proudly in the United States Army as a Medical Technician attached to the 522nd Fighter Bomber Squadron in Europe in WWII. James worked as a carpenter for most of his life. He loved his family dearly, he loved card games, and was excellent at dominoes.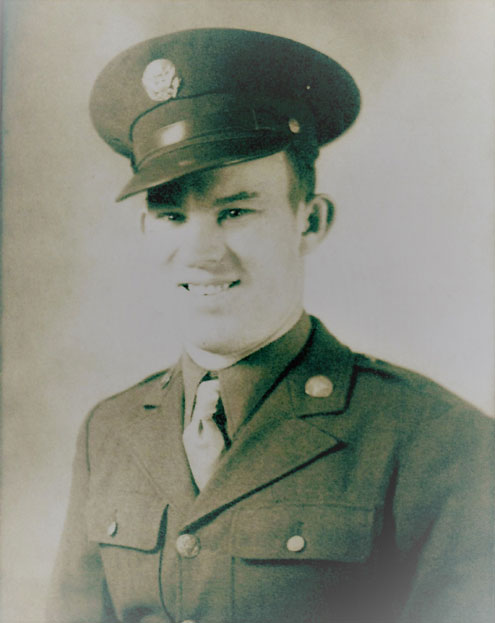 James is survived by his son Chester Reynolds of Bells; daughter Debby Bomar and husband Mike of Savoy; son Arnie Reynolds and wife Vicky of Savoy; son Steve Reynolds and wife Brenda of Prosper; granddaughter Kristi Wilbur and husband Mike of Lucas; grandson Kory Bomar and wife Amanda of Fort Worth; grandson Travis Reynolds and wife Erin of Leonard; grandson Jeremy Reynolds of Savoy; granddaughter Erin Galvan and husband Jon of Plano; granddaughter Brittany Baum and husband Stephen of Wylie; great grandchildren Finley Wilbur, Griffin Wilbur, Ezra Bomar, Eisley Bomar, Jacob Reynolds, Emma Reynolds, Alex Galvan, Riley Baum; sister-in-law Frances Reynolds of Sherman; and many nieces, nephews and extended family members.
James was preceded in death by his wife Dorothy, who passed away July 2, 2018; his parents Runa and Julia Reynolds; brothers, Ted Reynolds, Robert Reynolds, L.B. Reynolds; sister Silven Hale; and grandson, Brian Reynolds.
A visitation will be held on Wednesday, July 25, 2018 from 6:00-8:00 p.m. at Mullican Little Funeral Home in Bells. A funeral service will be held at 10:00 a.m., Thursday, July 26, 2018 at First Baptist Church Savoy.