Lifestyles
DI4N (Do It For Nick) Fundraiser Aug. 4
Aug 4, 2018
DI4N (Do It For Nick) Fundraiser – Saturday, August 4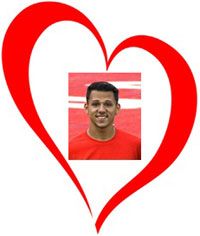 In memory of Nick Capehart, being that his favorite color was red, Tropical Paradise Snow Cone Stand will donate 100% of the proceeds to the Nick Capehart Memorial Cheer Scholarship Fund for anyone that orders a Red Snow Cone on August 4.

There are many red flavors to choose from, such as Bahama Mama, Tiger's Blood, Big Red, Strawberry Banana, Watermelon, Shirley Temple, Cherry Bubblegum and so on.

Tropical Paradise is located at 1121 North Center Street in Bonham. Stop by between the hours of noon and 8:00 p.m. to order your Red Snow Cone and to Do It For Nick!