Columnists
Let's Reminisce: Influenza came to Sherman 100 years ago
Oct 5, 2018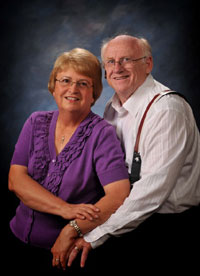 One hundred years ago, in September 1918, the citizens of Sherman were thinking about the upcoming visit of the Liberty train, as part of an aggressive campaign to sell US Government bonds to support the allied cause in World War I. What they failed to anticipate was a visit by the "Spanish Flu," or more precisely, what has come to be known as the 1918 Influenza (flu) Pandemic.

Warnings about Spanish influenza began to appear in Sherman's Daily Democrat on Sept. 25, with these headlines: "Spanish Influenza Hits Dallas," and "Quarantine at Houston Ship Yard." The Health Officer in Dallas requested that all persons take every precaution against spreading the infection. He stated that "aching, sneezing, and coughing" were characteristic of the disease and urged a personal quarantine for each person infected. He also asked that people who are ill not go into public buildings. However, those warnings fell on deaf ears in Sherman.

In the last two weeks of September several important events that brought hundreds and even thousands of people together in Sherman were publicized in the Daily Democrat: the beginning of school for the children of Sherman, the beginning of classes at Austin College, musical programs at Kidd-Key Conservatory, and a two-week-long religious revival. According to the newspaper, on Sunday, Sept. 29, over 1,000 people attended the opening of the Fourth Liberty Loan Campaign at the Sherman Opera House, spending three hours listening to a "unique and patriotic" service.

An even greater opportunity for the spread of influenza occurred on the morning of Thursday, Oct. 3, when the Liberty Loan Train arrived in Sherman. News reports estimated that approximately 3,000-4,000 people, including a large turnout of Sherman schoolchildren, met the train. The front-page article noted that the train included several special cars, open to visitors, housing WWI relics plus four wounded soldiers. Research has shown that the spread of influenza in 1918 was greatly enhanced by railroad traffic, and railway workers and their families were among the first victims.

When did the first case of Spanish Influenza occur in Sherman? The first obituary that stated the cause of death as "pneumonia, which developed from the Spanish influenza" was that of 26-year-old Jay Senner, a Frisco railway employee, published on Oct. 5, 1918. Appearing on the front page that same day was an article with this headline: "Isolation will combat influenza."

In studying obituaries appearing in the newspaper during September, one finds clues pointing toward an even earlier arrival in Sherman of the Spanish flu. Just as misdiagnosis of the disease occurred in other locations, it likely was slow to be recognized in Grayson County. Telltale wording included: an illness of "short duration," and pneumonia listed as a cause of death. Based on this analysis, by the end of September, the flu virus had probably been in Sherman about two weeks.

Moreover, all of the recent "togetherness" for public events undoubtedly helped to spread the virus rapidly. By Monday, Oct. 7, a called meeting of the City Board of Health heard several Sherman physicians state there were an estimated 1,000 cases of flu in Sherman and it was rapidly spreading. This "alarming situation" had supposedly developed in the last 48 hours. All places of public gathering—schools, theaters, churches, pool halls, movie houses—were ordered closed immediately, for an indefinite period of time. Physicians told the assembled group that there were no preventative drugs; those who were ill must stay away from others. They stated that this disease is not regarded as dangerous if taken in hand at the first stages; but when neglected, flu symptoms are likely to develop into pneumonia.

We know now that this characterization of the flu was an enormous misrepresentation of the danger. Moreover, in another article further misinformation about the Spanish Influenza stated that this infection was "Nothing new, simply the old 'La Grippe' that was epidemic in 1889-90." No wonder the citizens of Sherman were in the midst of a serious epidemic before they recognized it.

Next week's column will continue this story and show how numerous families in Sherman were devastated by the terrible Flu epidemic of 1918. By the way, you can now get your flu shot for 2018-19.

Jerry Lincecum and Peggy Redshaw are retired professors from Austin College who now teach out-of-school adults to write their autobiographies and family histories. They welcome your reminiscences:

jlincecum@me.com.