Obituaries
Margie Lou Maner Record
Jul 30, 2018
Leonard, Texas -- A funeral service for Margie Lou Maner Record, 92, of Frisco is scheduled for 11:00 a.m. Friday, August 3, 2018 at the Turrentine-Jackson-Morrow Funeral Chapel in Leonard. Charles Wrenn will officiate. Burial will be in Valley Creek Cemetery near Leonard. Family visitation and viewing will be from 10:30 a.m. until service time Friday, August 3, 2018.
Margie was born December 27, 1925 in Leonard. Her parents were Jess Franklin and Edna Lura Owens Maner. She married James Marshall Record on October 8, 1950 in Dallas. She worked as a cashier/bookkeeper in the Banking Industry and she was a member of the Waterview Church of Christ at Richardson. She passed away Sunday July 29, 2018 at the Mustang Creek Estates of Frisco.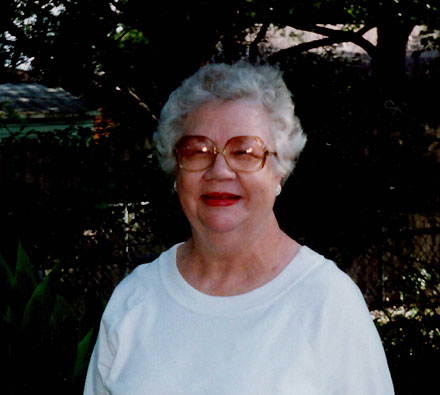 Margie Record is survived by several nieces and nephews, as well as several great-nieces and great-nephews. In addition to her parents, she was preceded in death by her husband, James Marshall Record and her brothers and sisters: Scott Maner, Ben Maner, Velma Huskey, Inell Owen, Christene Ayers and Jesse James Maner.
Turrentine-Jackson-Morrow Funeral Home of Leonard is in charge of arrangements. An online register may be signed at www.tjmfuneral.com.