Local News
Fannin County remains under burn ban
Aug 2, 2018
Fannin County, Texas -- During a regular meeting held Tuesday, July 31, 2018, Fannin County Commissioners Court extended the countywide burn ban and voted to initiate litigation to resolve a disagreement with the local hospital authority board.
All five members of commissioners court were present for the regular meeting that began with an invocation by Fannin County Treasurer David Woodson.
In public forum, Larry Standlee of Fannin County Historical Commission gave details regarding the removal and relocation of 25 remains located in two small family cemeteries that will be inundated by the new reservoir. Twenty-three remains from the Wilks family cemetery will be moved to the Lamasco Cemetery and two sets of remains currently in the Bonham family cemetery will be relocated to Willow Wild Cemetery. The most recent burial in the Bonham family cemetery was in the 1860s. North Texas Municipal Water District has been offering to give tours of the small cemeteries to relatives of the deceased.
At 9:05 a.m., Fannin County Commissioners Court went into executive session to confer with attorney Jim Allison of Allison Bass & Associates LLP, an Austin, Texas law firm, regarding a contract between the county and hospital that called for an annual payment of $200,000 to the county for indigent care and other considerations. In 2012, as the county and hospital discussed the need to create a hospital authority in order for the hospital to be eligible to draw down millions in federal funding, the county negotiated for and began receiving quarterly payments of $50,000 to cover indigent health care expenses. Payments ceased September 2014.
Commissioners reconvened at 10:20 a.m. following a lengthy consultation with legal counsel.
"I don't have any hope of resolving this without legal action," Mr. Allison told commissioners court.
Commissioners voted unanimously to instruct Allison to pursue litigation.
*****
Fannin County Commissioners Court extended the countywide burn ban.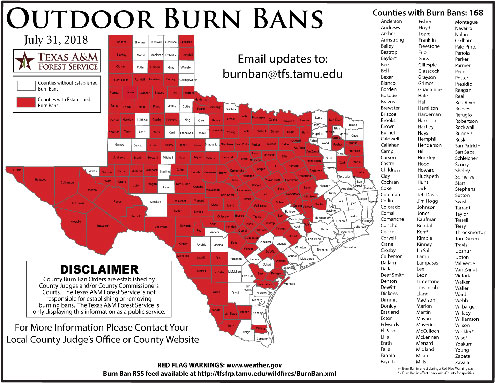 *****
An order from 336th Judicial District Judge Laurine Blake for the hiring of Alicia Whipple as Purchasing Agent for Fannin County and setting salary at $50,190 was read into the record.
*****
Commissioners voted for the collection of Optional Fees (Chapter 502.401 & 502.403 of Transportation Code) for Calendar Year 2019 to remain the same as the previous year.
*****
Commissioners approved a second extension of the Statzer Land Lease for $560.
*****
Commissioners approved the purchase of a 2018 John Deere GT72, Brush-Tined Grapple.
*****
Commissioners approved the purchase of a 2019 Peterbilt 337-Petersen Grapple Truck.
*****
Commissioners approved the solicitation of culverts for the county precincts.
*****
Commissioners approved for the county judge, as budget officer, to file the proposed 2018-2019 fiscal year budget with the county clerk.
*****
After considering a grant easement on County Road in Precinct 4, Commissioners passed on the agenda item.
*****
Commissioners continued to examine items in a time capsule placed in the Fannin County Courthouse in 1965. Letters were examined from Ruby Pulliam, a six-term mayor of Windom; Robert Albright, mayor of Leonard; Jack Leonard, Fannin County Constable; and the City of Ladonia.
*****
Fannin County Precinct 1 Commissioner Gary Whitlock asked the public to notify commissioners if they see undersized plastic culverts being installed.
"It is very important for those culverts to be the correct size," explained Commissioner Whitlock.
*****
Fannin County Pct. 2 Commissioner Stan Barker advised the public that the final walkthrough to inspect the completion of select demolition would occur Tuesday, July 31.
*****
Fannin County Judge Spanky Carter read a note from Fannin County Family Crisis Center, thanking commissioners court for a recent donation.
Judge Carter, who also serves as chairman of Texoma Area Paratransit System (TAPS), said the regional transportation organization was now solvent.
"We were upside down $19 million in 2015, but now we are back to square one," remarked Carter, "and that's something I'm very proud of. TAPS may not seem like a big deal to everyone in this room, but it's a big deal to people who use it."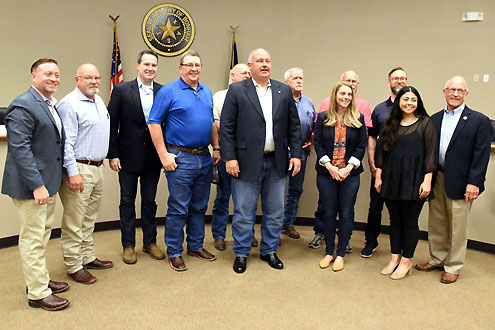 A brief discussion regarding Lake Fannin was held after the regular meeting of Fannin County Commissioners Court. Several members of this group also toured Lake Fannin on Tuesday, July 31.