Obituaries
Ruth Beatrice Phifer
Jul 31, 2018
Blue Ridge, Texas -- A funeral service for Mrs. Ruth Beatrice Phifer, 90, of Blue Ridge is scheduled for 11:00 a.m. Thursday, August 2, 2018 at the Pike Baptist Church. Pastor Don Brown will officiate. Burial will be in the Pike Cemetery. Family viewing and visitation will be Wednesday August 1, 2018 from 6:00 p.m. until 8:00 p.m. at Pike Baptist Church.
Ruth was born February 9, 1928 in Callis, Texas. Her parents were William Ernest and Wetah Sellers Pryor. She married John Junior Phifer, June 30, 1951, at the Blue Ridge Baptist Church. She worked in the accounting department of Safeway, Nestle and Kraft Foods, was a member of the Garland China Painting Club and The Pike Baptist Church. She passed away Monday July 30, 2018 at Baylor Scott and White Medical Center of McKinney.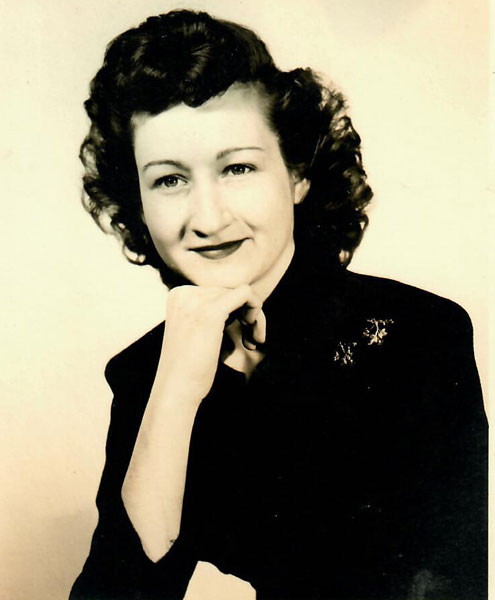 Ruth Phifer is survived by her son and daughter-in-law: Terry and Judy Phifer of Blue Ridge; her brother and sister-in-law: Clifton and Wanda Pryor of Greenville; her sisters: Pearl Crain of Graham, Texas and Dahlia Mae Henderson of Rome, Georgia; two grandsons: Kyle Phifer of Melissa and Shawn Phifer of Blue Ridge; three grandchildren: Carter Rae Phifer, Chandler Phifer and Preslie Phifer.
In addition to her parents, Ruth was preceded in death by her husband, John Phifer, a brother, Lloyd Pryor, and a nephew, Phillip Pryor.
Turrentine-Jackson-Morrow Funeral Home of Leonard is in charge of arrangements. An online registry may be signed at www.tjmfuneral.com.