Obituaries
Linda (Atnip) Decker
Jul 31, 2018
Bonham, Texas -- Graveside services for Linda Ann Decker, 74, of Bonham, Texas will be at 11:00 a.m. on Thursday, August 2, 2018 at Burns Cemetery. Dr. Rodney Sprayberry will officiate. Mrs Decker passed away on Sunday, July 29, 2018 at her home in Bonham, Texas.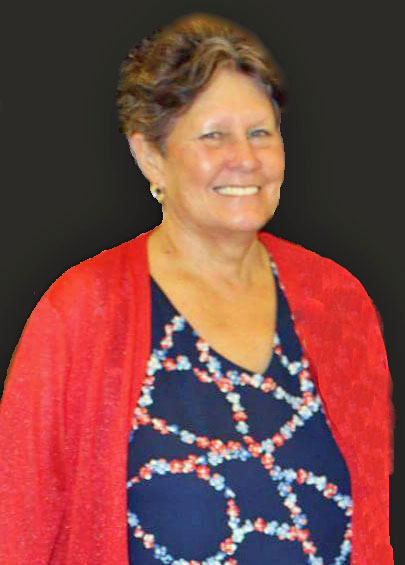 Linda Ann (Atnip) Decker was born in Leonard, Texas on July 31, 1943 to Paul Elbert and Ester (Butler) Atnip. She married Darrell Lewis Decker on April 5, 2000 in Sulphur Springs, Texas; he preceded her in death on July 31, 2007.
Linda worked at Albertsons in the meat department and was a member of First Baptist Church in Bonham. She loved to read, shop, and spend time with her family.
She is survived by daughter, Lana Ogden and husband Phillip of Ft. Worth, TX; daughter, Lisa Wright of Ft. Worth, TX; sisters, Glenna Large and husband Charles of Ector, TX; and Paula Simpson of Mesquite, TX; nieces, Jana Simpson, Carla Bassham-Hall and husband Rick, Terri Bingham and husband Jim; Christie Large, Laura Battle, and Melinda Atnip; nephews, John Bingham and wife Carmen; Thomas Bingham and wife Kim, and Kerry Atnip; along with numerous grandchildren and great grandchildren. Also preceding her in death by her parents, brother, John Atnip and twin brothers, Bobby and Jimmy Atnip.
Serving as pallbearers will be Blake Barber, Zack Holladay, Jim Ogden, Thomas Bingham, John Bingham and Bradley Bingham. Serving as honorary pallbearers will be Colby Patton, Bam Barber, Cameron Patton, Daniel Bingham, Jake Ogden, Cole Delaney, Kahen Battle, Wyatt Ogden, Taylor Ogden, Heath Bingham and Ben Bingham.
Family visitation will be on Wednesday, August 1, 2018 at Cooper-Sorrells Funeral Home from 6:00 p.m. to 8:00 p.m.
To convey condolences or sign an online registry, please visit www.coopersorrells.com