Obituaries
Stevie Ray Holt
Aug 2, 2018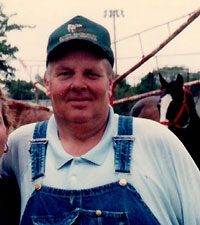 Savoy, Texas -- Stevie Ray Holt was born September 28, 1949 in Athens, Alabama to Albert Price Holt and Sarah Kathryn (Bradford) Holt. He passed away on August 1, 2018 at Texoma Medical Center in Denison, Texas. He was 68 years of age.

Stevie Ray had many friends, especially peopled connected to the walking horse shows. He showed at the Walking Horse Celebration held in middle Tennessee. He brought many people into the Walking Horse business. He made his living by training and trading horses. Horses were his passion and he was blessed to earn a livelihood from his love of horses.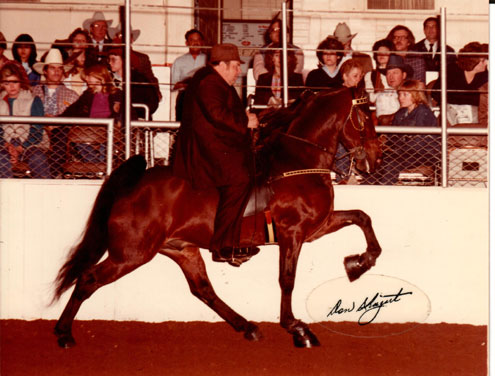 Stevie had a big heart and would gladly share anything he had with friends. He was a loveable, open man, who enjoyed people and loved sharing his enthusiasm for horses with friends. Stevie was known in the Savoy community for frequently giving "wagon rides" daytime or night.
Steve operated a training/ boarding facility on the corner of Stacy Road and County Club Road in Allen, Texas for nearly twenty years before moving to Savoy. He lived the life he loved and touched many people through the years. He was by fondly remembered as a many who cared.
He is survived by aunt Bobbie Potter of Athens, Alabama; special niece Megan (Holt) Seeman, husband Jason and children Garner and Aeriella of Nashville, Tennessee; sister-in-law Janice Holt of Shelbyville, Tennessee; many cousins; extended family in Alabama; and many friends in the horse business.
He was preceded in death by his parents, Albert and Kathryn Holt; and brothers; Sonny Holt and Billy Hargraves.
Memorials can be made to Cal Farley's Boy Ranch and St. Jude's Children Hospital.
A Memorial Service party will be held at a later date. A guestbook can be signed at www.mullicanlittle.com