Local News
Powder Creek Pavilion grand opening Aug. 11
Aug 11, 2018
Bonham, Texas -- My name is Rick Massey and I have been involved in the music industry since the 70s. Around the year 2000, we formed a music production company called Massey's Music. We went all over the region doing hundreds of musical events of every size, genre, and demographic. Even though our homebase has been Bonham, Texas, 95% of all of our activity has been on the road.
Now that I am pushing retirement age, life on the road doesn't have the appeal it once had. You know I really didn't want to talk that much about me. I want to discuss more about our community and the direction it is going. Bonham is slowly coming around with a lot of exciting things happening here. We are restoring the courthouse to its previous grandeur. We have a new high school just about to be finished. The big lake project is seriously in motion. And you might want to go out on Hwy. 121 in the morning just to see how many people commute to the Dallas area. Bonham is on the move. Maybe the timing is right for a musical entertainment venue.
Time will tell, but we plan to give it our best shot. Thus the grand opening of the "Powder Creek Pavilion."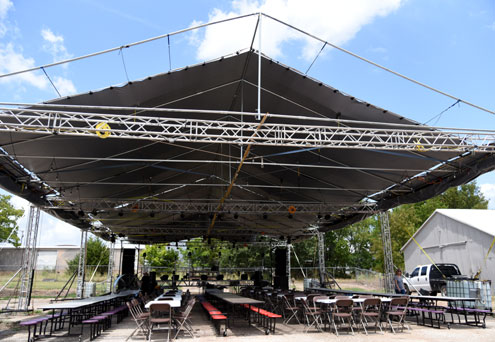 Saturday, August 11 the gates will open at 7:00 p.m. Bring your cooler. The band will play till around midnight. For our grand opening, we chose "The Blandelles" -- classic rock 'n' roll at its best. One of the performers we had the pleasure of working with on the road was Michael Kendrick, a Michael Jackson impersonator second to none, from Shreveport. So Michael Jackson is coming to Bonham.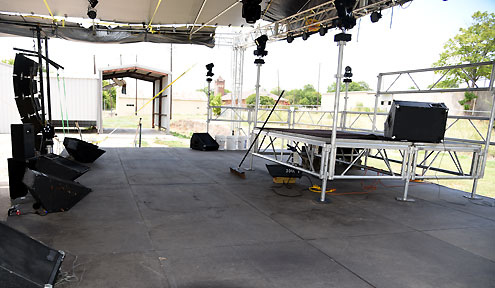 Now let's talk a little bit about our facility. The address is 520 South Center St. in Bonham, Texas. Right next to Powder Creek Park and the old train depot museum. Many years ago it was Owen's Lumberyard. We have plenty of parking and a large 50' x 100' canopy roof so everyone has plenty of shade. Large fans are provided for the audience. This spacious facility has a state-of-the-art stage, sound system, and lighting, with tables and seating to accommodate around 400 people. The Carl Cox family food truck will be on site.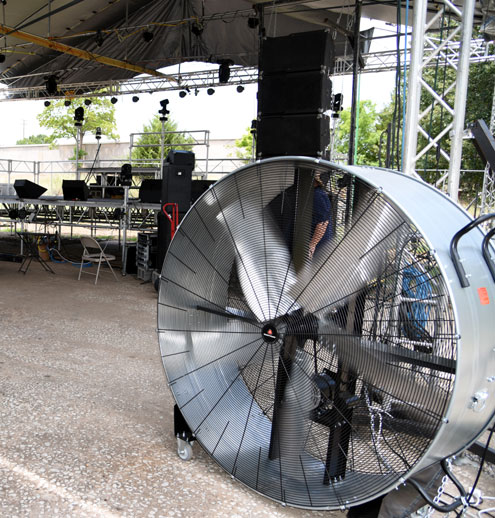 The admission at the gate is $10. You must show you are 21 if you are bringing alcoholic beverages in your cooler. We want this to be a friendly place safe for everyone to enjoy. Hope to see you there at the grand opening.