Sports
Bonham Warriors take the field
Aug 7, 2018
Bonham -- The John Fish era at Bonham High School is officially underway as the first-year head coach put his Purple Warriors through their paces on the opening day of workouts for the 2018 football season.
The first week will culminate with "Meet the Warriors," a community pep rally set for 7:00 p.m. Saturday, August 11. This is the first opportunity for Bonham High School sports fans to get to know athletes, band members, cheerleaders and booster club members.
The following week, on Saturday, August 18, Bonham will host Bells for a scrimmage. The Warriors' second scrimmage will be Thursday, August 23 at Gainesville.
Bonham's season opener is set for Friday, August 31 at Mount Vernon. The Warriors' home opener will be September 7 when Bonham welcomes Community to town.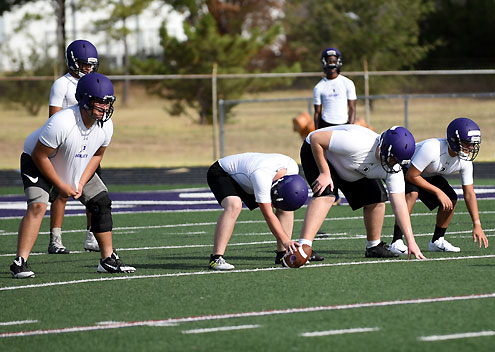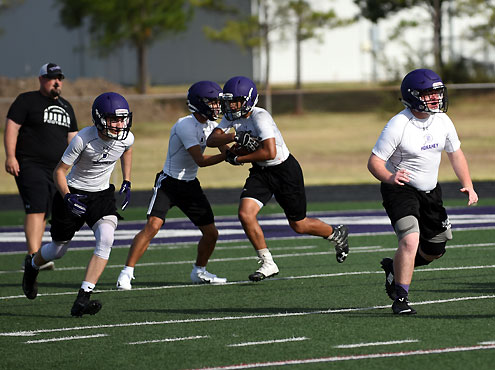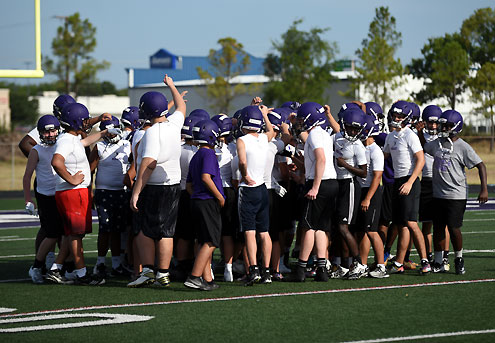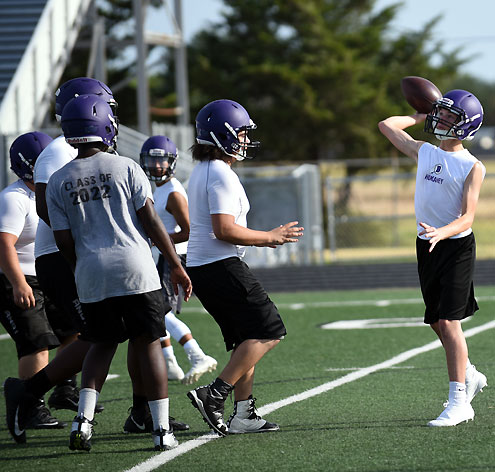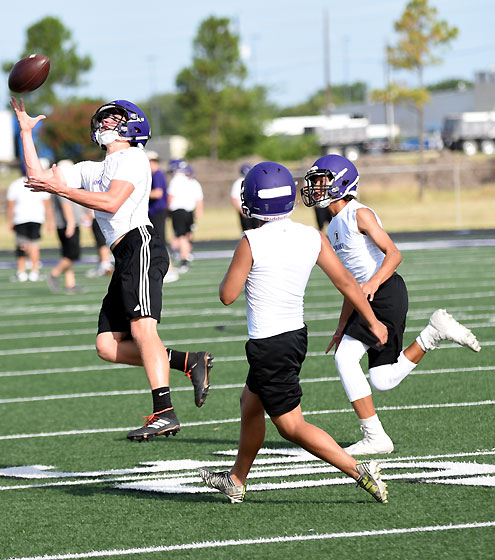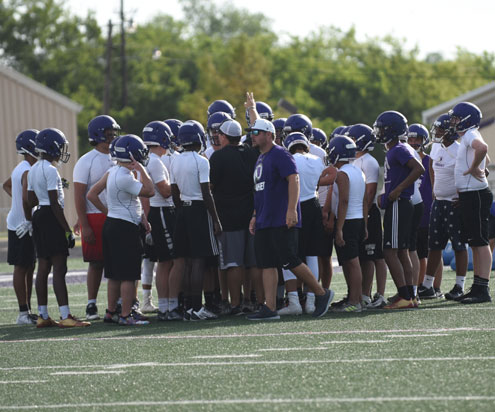 photos by Allen Rich