Obituaries
Gail Wilson Bradley
Aug 8, 2018
Savoy, Texas -- Gail Marie Wilson Bradley was born to James Wallace Wilson and Marie Badgett Wilson on March 12, 1947 at Sherman, Texas. She married William Thomas Bradley on January 25, 1969 at Denison, Texas. She passed away on August 6, 2018 at Texoma Medical Center in Denison, Texas.
Gail graduated from East Texas State University with an Education Degree. She taught in the Savoy I.S.D. for 42 years, mostly in the 3rd grade. She loved to play Canasta and was an avid member of two Canasta clubs. She loved her children and grandchildren and was there for all their school activities and FFA events. She was a long time faithful member of the First Baptist Church in Savoy. She was greatly loved and will be missed.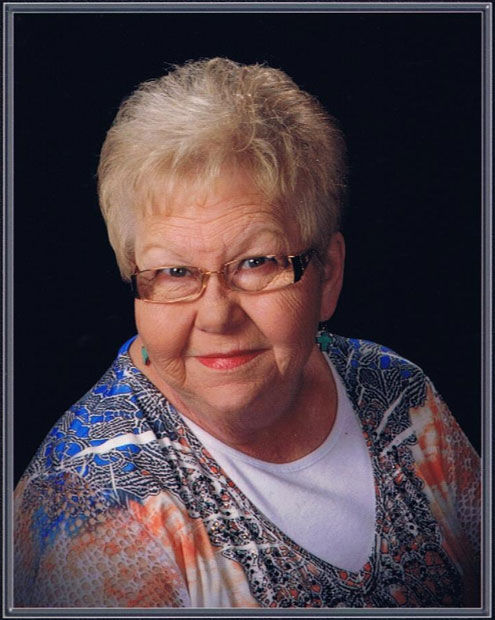 Gail Bradley is survived by her son, Jim Bob Bradley and wife Alice of Denison; daughter, Betsy Bradley and Allison Jinks of Whitewright; son, Will Bradley and wife Valerie of Caddo Mills; grandchildren, Jay, Rett, Gage, and Scout Bradley; sister, Kathy Coley and husband Bill of Whitewright; special cousin, Dottie Cartrite of Fort Collins, Colorado; along with other special additions to her family, Sadie, Damien, Levi, Brice, Haigan, and Kinzli, and numerous extended family and friends. She is preceded in death by her parents, Wallace and Marie Wilson.
Funeral services will be held 10:00 a.m., Saturday, August 11, 2018 at Kentuckytown Baptist Church, Whitewright, Texas. Brother Bill Sessom will officiate. Pallbearers will be Gage Bradley, Jay Bradley, Corey Coley Casey Coley, Bill Coley and Bob Tidwell. Interment will follow at Oak Hill Cemetery, Whitewright, Texas.
The family will receive friends for a visitation from 6:00 p.m.-8:00 p.m. on August 10, 2018 at Mullican-Little Funeral Home in Bells, Texas.
Arrangements are with Mullican-Little Funeral Home, Bells, Texas. An online registry may be signed at www.mullicanlittle.com