Farm and Ranch
Kiwifruit Field Day Sept. 21 in Nacogdoches
Sep 17, 2018
NACOGDOCHES – The second annual Kiwifruit Field Day hosted by the Texas A&M AgriLife Extension Service will be Sept. 21 at the Pineywoods Native Plant Center, 2900 Raguet St. in Nacogdoches.
Cost is $25 per person or $40 per couple. Lunch is provided. The event begins with registration at 8:30 a.m. and ends at 4:00 p.m.
Tim Hartmann, AgriLife Extension horticulture program specialist, College Station, said kiwifruit, especially an emerging species, golden kiwifruit, have shown promise as a potential specialty crop in East Texas because of the region's acidic soils and chilling hours.
Interest surrounding the golden kiwifruit is based on preliminary trial work by Dr. David Creech, director of the Stephen F. Austin Gardens, Nacogdoches, and the similarity in climate and soil between East Texas and Alabama, where they have been successfully grown.
Hartmann said golden kiwifruit represent an alternative fruit crop with good per-acre yield potential and a growing consumer demand.
"Kiwifruit are a prospective crop at this point, but we want growers to be aware of their potential," he said. "AgriLife is conducting trials in parts of the state to identify where they might be adapted and what cultivars and production systems are best suited. At this point there is sufficient optimism to hold a second field day in the region."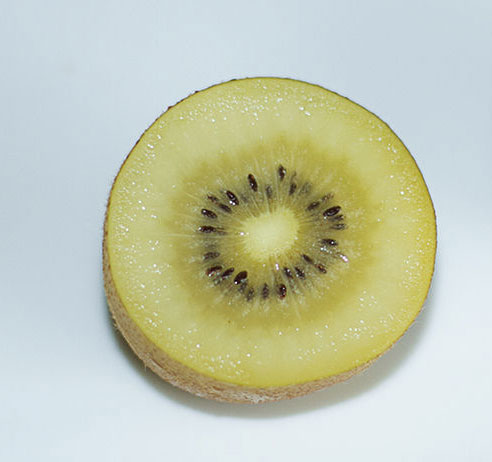 Speakers and topics include:
– Creech, Lessons on Kiwi Growing from Around the World.
– Hartmann, The Nuts and Bolts of Kiwifruit Production.
– David Anderson, Anderson Food Sales and Marketing owner, Nacogdoches, Regional and Worldwide Marketing Trends for Golden Kiwifruit.
– Ross Stevenson, director of Miko Asia Limited, Rotorua, New Zealand, Experience from New Zealand Grower and Opportunities in the U.S.
A tour and demonstration of the plant center's orchard along with a tasting of recently harvested fruit will follow the presentations.
For more information, contact Dawn Stover at 936-468-4404 or dawnstover@sfasu.edu.