Religion
Northside Church of Christ to host Annual Family & Friends Sunday
Sep 9, 2018
Bonham -- Please visit the Northside Church of Christ's Annual Family & Friends Sunday, September 9th. You and your family will be our honored guest. Our guest speaker will be John Cannon from Paris, Texas. He's a retired minister having served at Walnut Hill in Texarkana, Lamar Avenue in Paris, Pleasant Ridge in Arlington and spoken at many others during his continual service in the Lord. It is our prayer for your life and your relationship with the Lord to be strengthened and edified.
A complimentary lunch will be provided immediately following the morning services.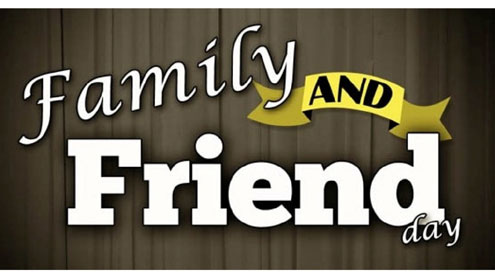 Please join us at 9:30 a.m. for Bible Classes for ALL ages. And 10:30 a.m. for Worship.
We look forward to meeting or seeing you again. Blessings to you and yours in HIM, ~NCC
"I no longer call you slaves, because the slave does not know what his lord is doing. I have called you friends, because I have made known to you everything I heard from My Father." - John 15:15