Obituaries
Loyd Partain
Sep 6, 2018
Bonham, Texas -- A memorial service for Loyd Partain, 91, of Bonham, Texas will be held at 2:00 p.m. on Saturday, September 22, 2018 at Wise Funeral Home Chapel in Bonham, Texas. Loyd passed away Wednesday, September 5, 2018 at Seven Oaks Nursing and Rehabilitation Center in Bonham. A private inurnment will be held at Willow Wild Cemetery.
Loyd was born February 28, 1927 in Leonard, Texas to Clarence Partain and Lou Anna Sinclair Partain.
He was a graduate of Leonard High School and North Texas State University in Denton, earning his bachelorís degree in Business Administration. He married Annie B. Mott on June 18, 1950 in Round Rock, Texas. Loyd was a US Army Veteran of WWII. He moved to Bonham from San Antonio in 1971 and was a member of First Baptist Church and the Bonham Masonic Lodge. He was a manager for Woolworths and later a zone manager for Ben Franklin stores and later owned and operated the Ben Franklin Store in Bonham for 20 years (1971-1991). He also helped at the Frame 'N Things Store, that his wife Annie owned. He was employed with the Fannin County Special (now The Leader) and sold ads for a number of years. He enjoyed camping, fishing and hunting and spending time at their property on Lake Buchanan.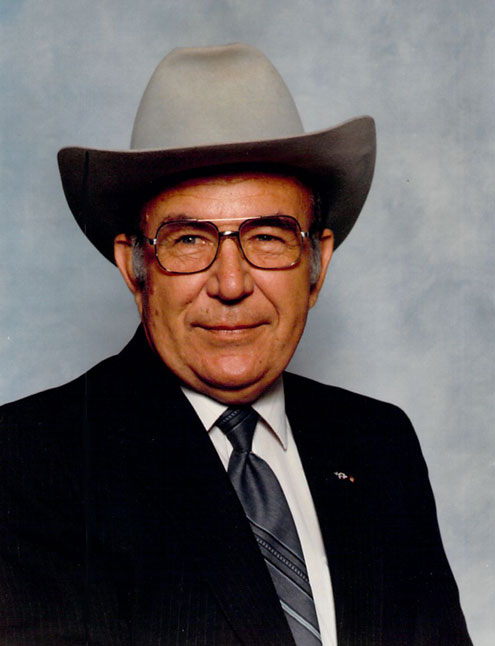 Loyd was preceded in death by his wife of 66 years, Annie Partain on November 22, 2016; his parents; five brothers, Harlan, Raymond, C.C."Bud", Tommy and twin brother Floyd Dean Partain and his sister; Anna Dell Stephens.
Surviving are his daughter, Susan Denise Hutchings of Richardson, Texas; son, Stephen Bruce Partain and his wife Laura Lynn of Allen, Texas; four grandchildren, Kevin Bruce Partain, Kimberly Lynn Partain, Sarah Ann Cox and Stefanie Jaine Hutchings; five great-grandchildren, Korbin Alan Boyd, Carter Wayne Garmon, Logan Elijah Hutchings, Ethan Graham Cox, and Atlas James Klika; sister, Dorothy Goodwin of Arlington, Texas; numerous nieces and nephews.
The family will receive friends at Wise Funeral Chapel from 1:00 p.m. until service time on Saturday, September 22, 2018.
An online guestbook is available at www.wisefuneralhome.com