Sports
Bonham Lady Warriors beat Bells in district opener
Sep 12, 2018
Bonham -- Hello, District 10-3A. Meet Averi Reeves. And Raegan Shackelford, Carsyn Hemby, Brooke Aaron, Lily Wilson, Emma Bounds, Haleigh Solano, Chyrsi Hemby and Joli Kirkpatrick. Reeves had a stellar performance with a match-high 25 kills, but every Bonham Lady Warrior that stepped out onto the court contributed big plays in a 3-1 win over the Bells Lady Panthers.
It was Bonham's district opener in the newly formed District 10-3A.
Reeves knocked down nine kills in the first set as Bonham pulled away for a 25-14 win.
Bells middle blocker Isabella Smith slammed down four kills in the second set to lead her Lady Panthers to a 25-15 victory.
Smith had four more kills in the third set, but this time the Lady Warriors countered with four kills by Reeves, three tip kills by Carsyn Hemby and a pair of kills by Raegan Shackelford that propelled the Lady Warriors to a 25-20 win.
Reeves had five kills in the fourth set, Shackelford put down a pair of kills and Haleigh Solano had a timely kill from the back row to help Bonham edge Bells, 25-22, to win the match.
In addition to 25 kills by Averi Reeves, Raegan Shackelford finished with five kills, Carsyn Hemby contributed four kills, Lily Wilson and Chyrsi Hemby both had a pair of kills and Haleigh Solano put down a kill.
Carsyn Hemby handed out 20 assists and Joli Kirkpatrick had 12. Haleigh Solana led the Lady Warriors with a team-high 15 digs. Emma bounds and Brooke Aaron both had eight digs and Reeves had 7.
Reeves finished with four blocks. Shackelford rejected two shots and was a force at the net throughout the match.
Isabella Smith knocked down nine kills to pace the Lady Panthers' attack, Charli Waggoner finished with five kills, Alexis Grove had three kills, while Emma Cobb and Kennedy Derzapf each chipped in a pair of kills.
The Lady Warriors (1-0) will travel to Leonard on Friday, September 14, as District 10-3A action continues. Bells (1-1) will also be on the road at Howe.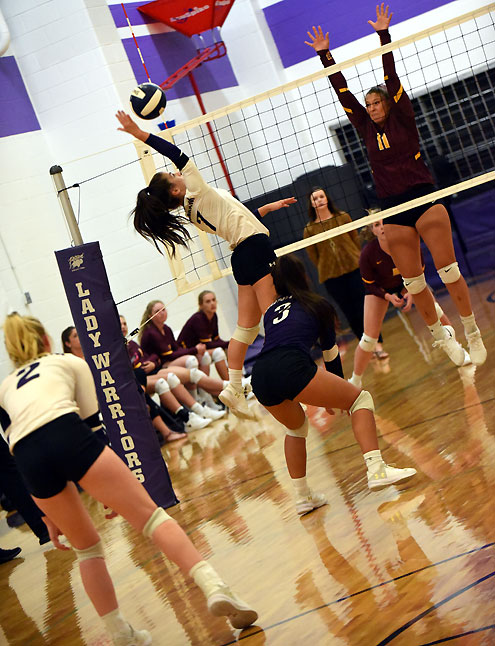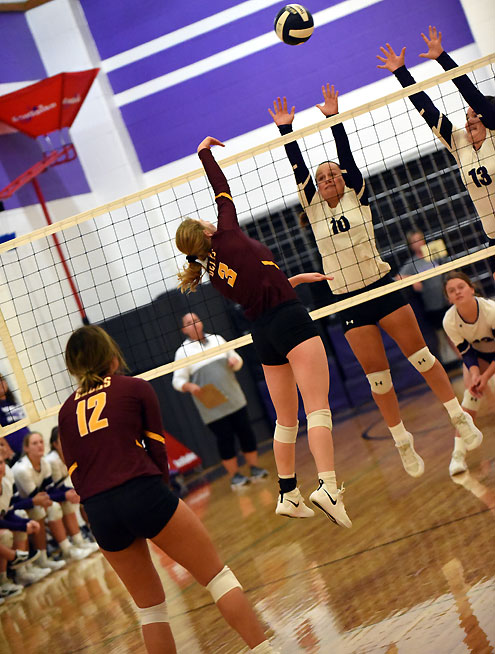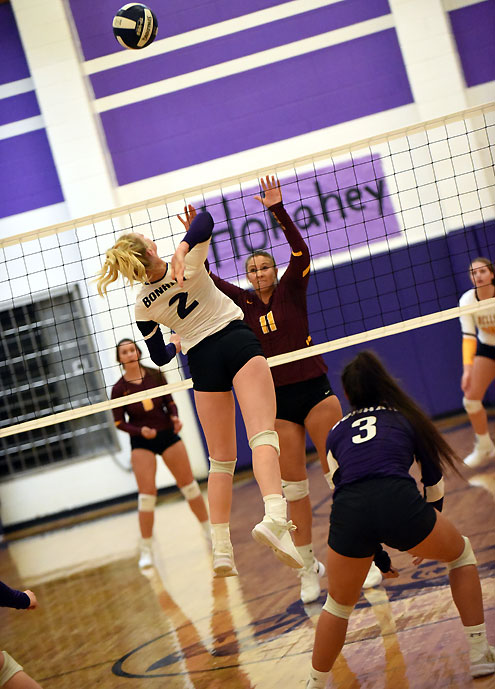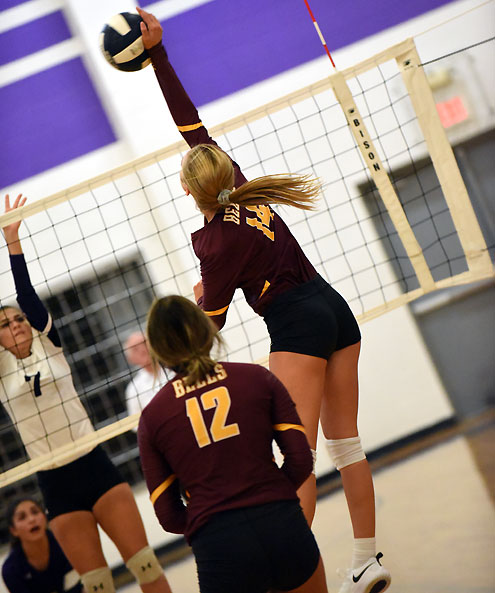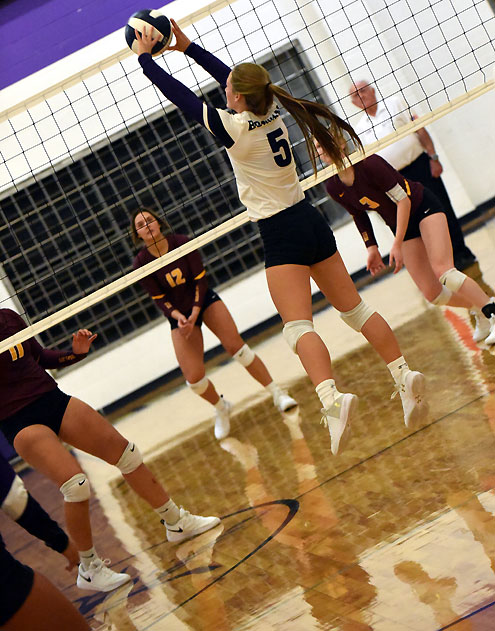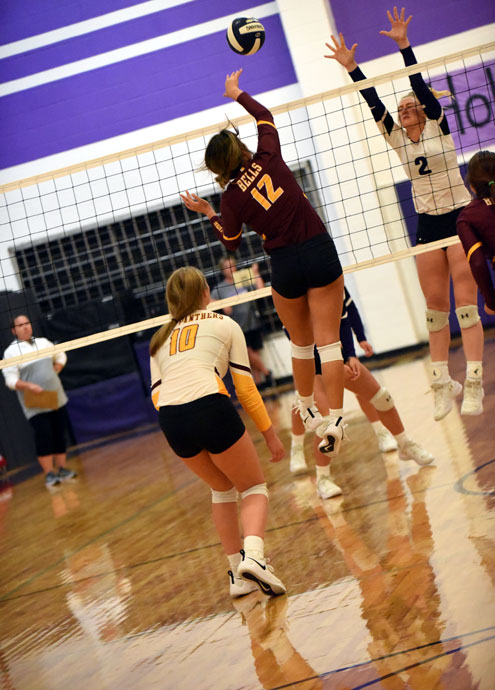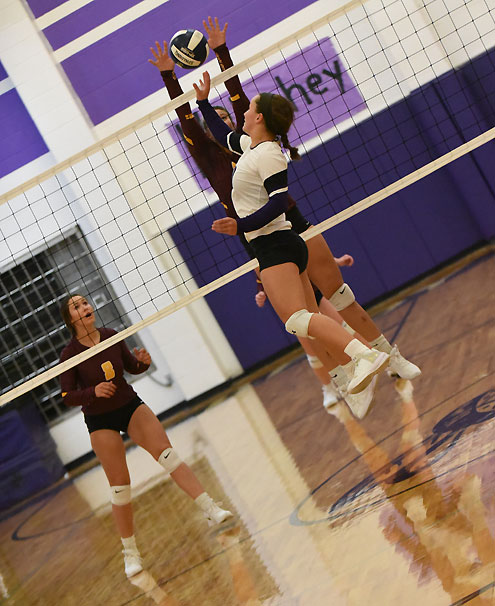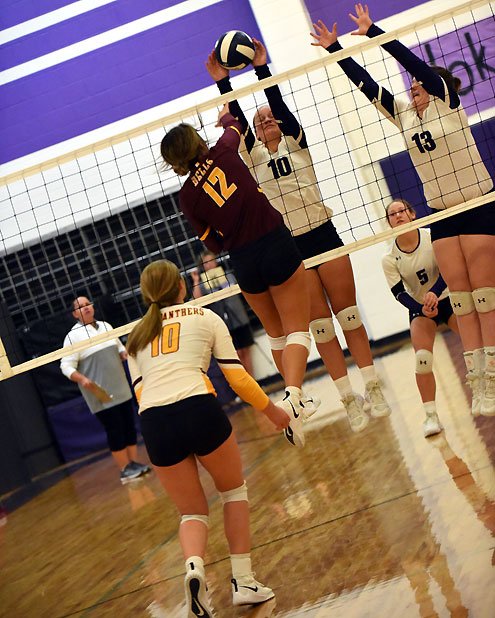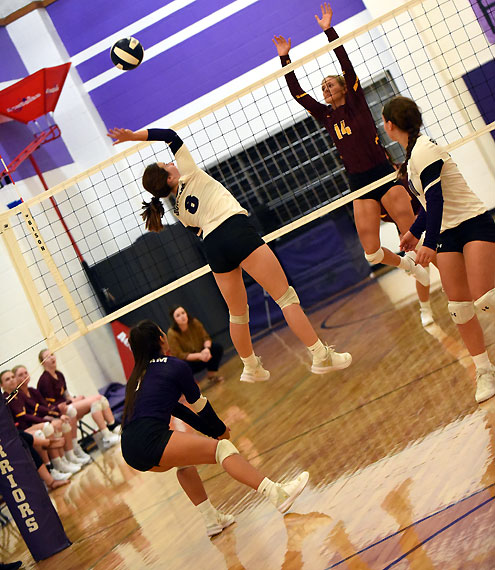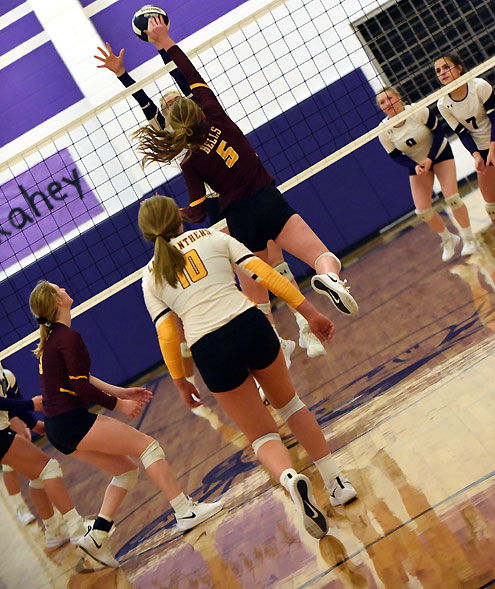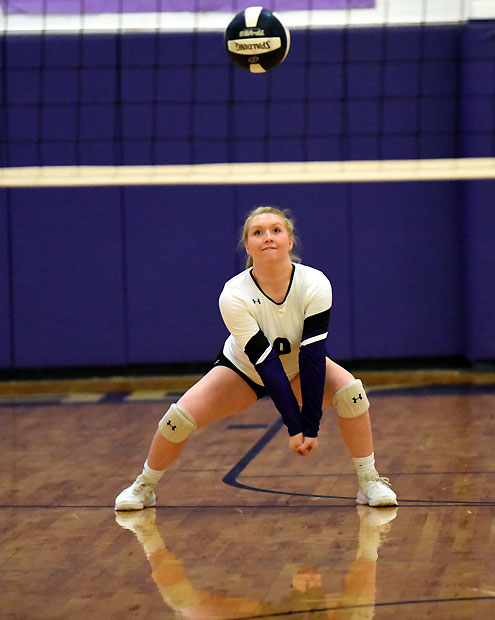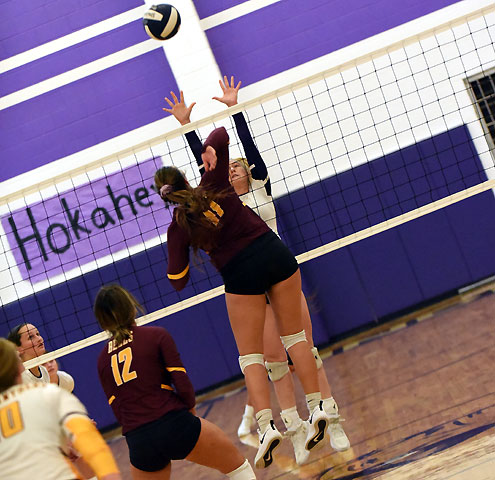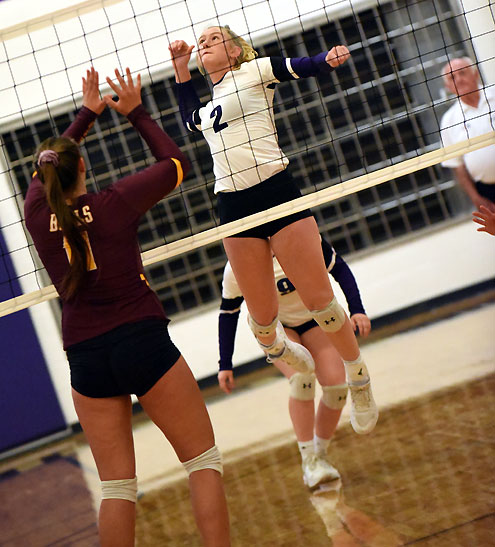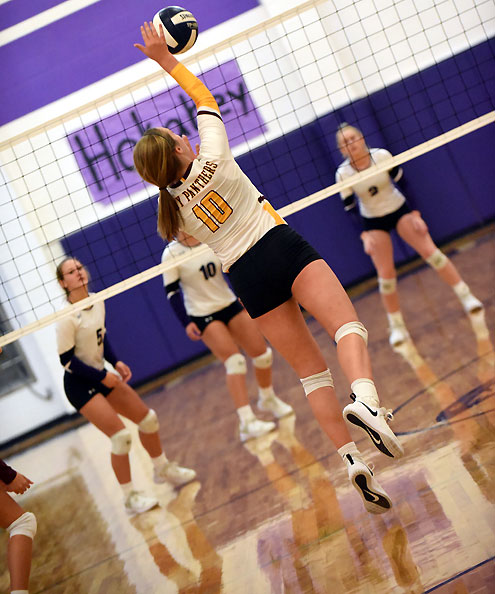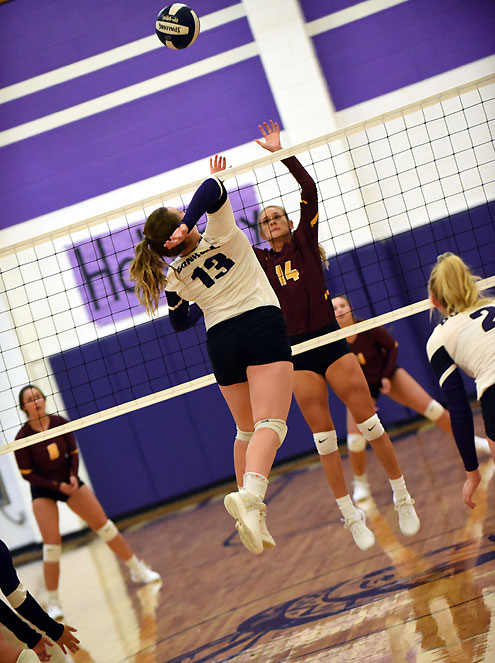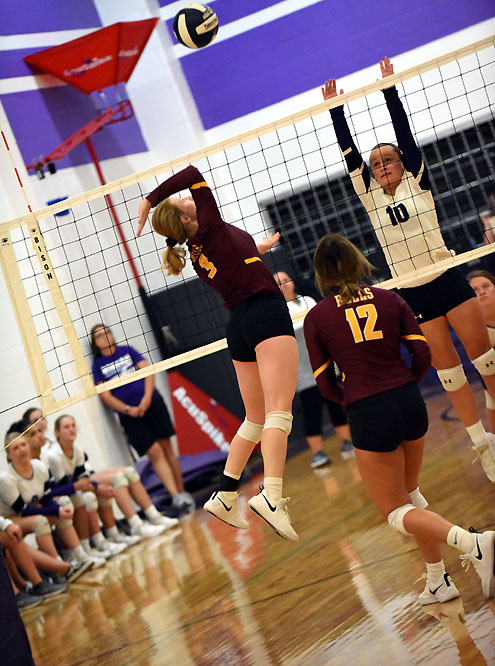 photos by Allen Rich