Obituaries
Kenneth Leroy Tredway
Sep 12, 2018
Dodd City, Texas -- Kenneth Leroy Tredway, 77, of Dodd City, Texas, passed away, with his loving family surrounding him, at Woodlands Place, Denison, TX on Monday, September 10, 2018. Kenneth was born on July 26, 1941 in Bailey, Texas to Johnny Burch Tredway & Irene Hill Tredway. He married Carol Vaught on April 5, 1996. He was a master plumber, working in construction. He served his country in the United States Army and was of the Baptist faith.
Kenneth was a member of the American Legion and also of the Gold Prospectors of America. He was a farmer by heart and was very fond of his goats, chickens and donkeys. He loved the Coffee Club in Honey Grove and was always ready to see his friends there. He will be greatly missed by all his family & friends.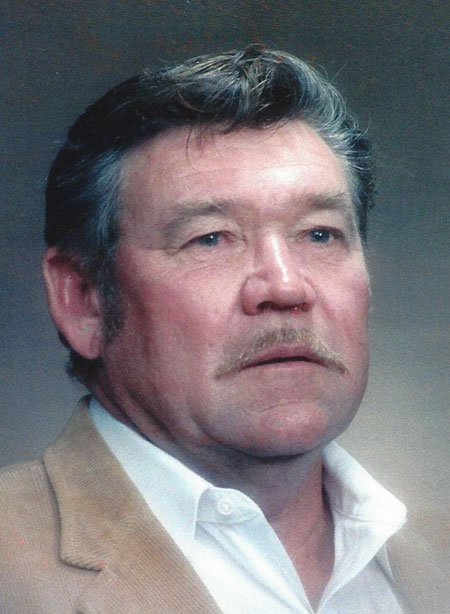 He is survived by his wife; Carol Tredway of their home, his children; Bryan Tredway & wife Brenda of Baton Rouge, LA, Veronica Lyn Tredway of Denison, TX, Carey Denise Wade & husband Jason of Denison, TX, Martin Lee Tredway of Waco, TX, John Allen Tredway of Denison, TX, Lyndoll Douglas Vaught & wife Robin Roxanne of Dodd City, TX, his sister, Rachael Phillips & husband Ray of Savoy, TX, twenty grandchildren, seven great-grandchildren, other extended family & many friends.
Graveside service will be held on Friday, September 14, 2018, 11:00 a.m. at Arledge Ridge Cemetery in Bonham, Texas with interment to follow. Reverend Brian Lackey will officiate.
After the service, the family extends an invitation to everyone for visitation & lunch at Lannius Church of God Fellowship Hall, Lannius, TX.
Arrangements are under the direction of American Funeral Service, Denison, TX. You may sign the guest book at www.americanfuneralservice-fh.com.