Obituaries
Sarah Jean Denton Nowlin
Sep 13, 2018
Bonham, Texas -- Sarah Jean Denton Nowlin, 91, peacefully departed from her earthly home on September 10, 2018, and was welcomed into the loving arms of her Heavenly Father. Known as Honey to loved ones, she was the matriarch of her family.
Born in Telephone, Texas, on March 10, 1927 to James Sterling Denton Sr. and Amy Ewell Mitchell Denton, Sarah spent much of her life in North Texas. On June 3, 1950, she and Jesse E. Nowlin were married in Bonham, TX. Through moves to Washington, Colorado, and back to Texas, they were dance partners, devoted parents, and dedicated community members together for the next 40 years, until he passed away in 1990. In addition to raising her family and making a lovely home, Sarah was an active member of United Methodist Women at First United Methodist Church in Richardson, TX, for many years. Upon her return to Fannin County in 1984, she returned to her childhood church home at the First United Methodist Church in Bonham, where she was the treasurer of her Sunday School class for 33 years and continued her involvement with United Methodist Women.
Honey made friends wherever she went, and for decades she delivered her homemade meringue pies to anyone in need of a little sweetness. Profoundly faithful, Honey enjoyed her early morning prayers with coffee, and she could often be found watering her gardens, feeding the birds, and making mud pies with her grandbabies. She'll also be remembered for her dominoes skills, hearty meals, and sparkling fashion sense. Truly a lady, Honey's warm spirit, sharp wit, and quiet strength will be deeply missed. In her words, "Love is the most important thing."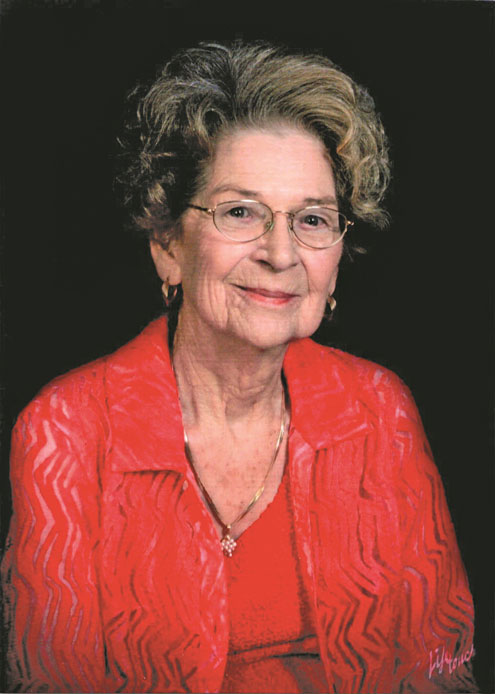 Sarah is preceded in death by her parents; husband Jesse E. Nowlin; daughter Rebecca Nowlin Cape; sisters Annette Denton, Amy Joe Denton, and Alice Denton Faulkner; brothers James Sterling Denton, Jr., Paul Denton, and Thomas "Buddy" Denton. She leaves cherished memories with her daughter Sarah Nowlin Douthitt and husband Duke; Amy Nowlin Fleming and husband David; grandchildren Jessica Cape, Thomas Fleming, Michael Ann Sanders and husband Kallan, Claire Douthitt, and Peter Fleming; great-grandchildren Milo Cape Coy, Henry Sanders, and Kora Sanders; sister-in-law Joyce Denton; numerous nieces and nephews, and many beloved friends.
Funeral services, under the direction of Wise Funeral Home, will be held at First United Methodist Church, 801 Star St., Bonham, TX, on September 18, at 10:00 a.m., with a graveside service to immediately follow at Willow Wild Cemetery. The family will receive visitors at the church an hour prior to the service on Tuesday. Flowers are welcome or donations in Sarah's memory may be made to First United Methodist Church, 801 Star St, Bonham, TX 75418.
An online guestbook is available at www.wisefuneralhome.com.