Obituaries
Charles Ray 'Chuck' Stauts II
Sep 13, 2018
Charles Ray Stauts II, 'Chuck' to his friends and family, 53, lived in Bells, Texas. He grew up in Longview, Texas. He graduated from Pine Tree High School.
Chuck was a very multi-talented man. He was a gifted tattoo artist, construction worker, and leather craftsman, among other talents. There was 'not much' he couldn't do when he made his mind up to do it. He was a loyal and faithful friend to many. A loving and devoted father. He enjoyed fishing, riding motorcycles, spending time with friends, and going to church. He will be remembered for his laughter.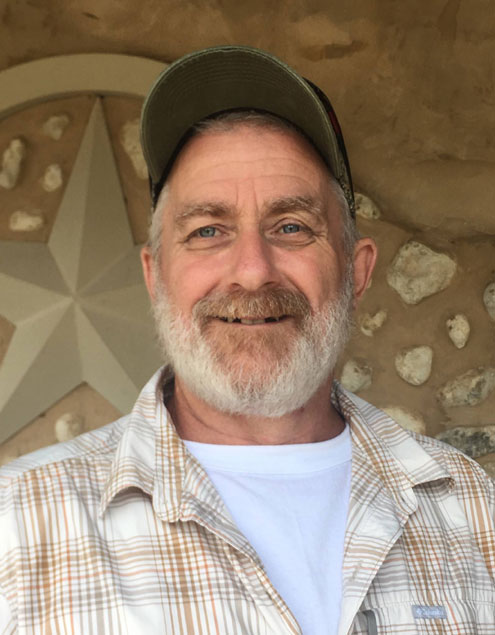 Chuck was born to Charles Ray Stauts and Joyce Doylene Reeves Stauts on January 17, 1965 in Dallas, Texas. He died unexpectedly September 8, 2018. He is preceded in death by both of his parents, all 4 grandparents, and several Aunts and Uncles. He is survived by his Daughter, Montana Raye Stauts; Sisters: Becky Pedigo, her husband, David, and their sons, Dustin and Dayton Pedigo; Cindy Fields, her husband, Todd, their children, Jeffrey, Joshua, and Lauren Fields; Brother-in-Christ and long-time best friend, Buzz Cory and wife Cheryl; long-time good friends; Chris Barrett, his wife, Jessica, and their children; close friend Mike Penland; Brandon and Dusti Pearson, and their children; the mother of his daughter, Misty Frost-Stauts, and her children, Triston Rudder and Cheyenne Rudder and her daughters, Alice and Addy; Several Aunts and Uncles and a multitude of cousins, as well as, a host of friends.
A Celebration of Life Memorial Service will be held in Bells, Texas on Tuesday, September 18, 2018.