Obituaries
Randy Alan Adkins
Sep 14, 2018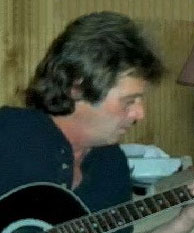 Leonard, Texas -- A Celebration of Life Memorial Service for Mr. Randy Alan Adkins, 63, of Leonard is scheduled for 2:00 p.m. Monday, September 17, 2018 at the First Baptist Church of Leonard. Rev. Anthony Zmar will officiate. A family visitation is scheduled for Sunday, September 16, 2018 from 6:00 p.m. until 8:00 p.m. at Turrentine-Jackson-Morrow Funeral Chapel at Leonard.

Randy was born May 30, 1955 in Chicago, Illinois. He married Susan Looper Garrett October 31, 1991 in Jackson, Tennessee. He worked as a carpenter and served his country as a member of the United States Army. He was a very hard working man, who loved to work with his hands. He enjoyed working in his yard and making his house look good. He loved music and played the guitar and the drums. He especially loved being with his family. Randy passed away Thursday, September 13, 2018 at the Texoma Medical Center of Denison.

Randy is survived by his wife: Susan Adkins of Leonard; his children: Cameron Adkins and Dillon Adkins, both of Leonard and Brittney Adkins of Jonesboro, Arkansas; his step-daughters: Elizabeth Adkins of Waynesboro, Tennessee and Rachael Cogdill of Hohenwald, Tennessee; his sisters: Darlene Johns of Winona, Texas, Dee Baron of Godley, Texas, Vada Adkins of Houston, Texas, Cindi Adkins of Chicago, Illinois and Brenda Adkins of Newport News, Virginia.

Randy was preceded in death by his father, Curtis Adkins, and a son, Jagger Adkins

Turrentine-Jackson-Morrow Funeral Home of Leonard is in charge of arrangements. An online registry may be signed at www.tjmfuneral.com.