Sports
Bonham Lady Warriors edge Leonard in tiebreaker
Sep 15, 2018
Leonard -- Volleyball fans got their money's worth Friday when the Bonham Lady Warriors and the Leonard Lady Tigers battled for five sets before Bonham prevailed in the tiebreaker.
Leonard took the opener, 25-21, but Bonham responded with a 25-19 victory in the second set.
Leonard controlled the action to post a 25-14 win in the third set, however it was all Bonham in the fourth set as the Lady Warriors rolled to a 25-11 victory to even the match at 2-2 and send the teams back out onto the court for the tiebreaker.
When Leonard pulled in front, 4-2, Bonham called time out in hopes of regrouping before this important district match slipped away. The strategy worked when Bonham junior Averi Reeves knocked down three kills as Bonham took a 6-4 lead. A tough serve by Emma Bounds stretched the Lady Warriors' advantage to 7-4. Reeves and Raegan Shackelford put down kills to help Bonham put a 15-9 win in the books.
With the win, Bonham moves to 2-0 in District 10-3A, while the loss drops Leonard to 2-1.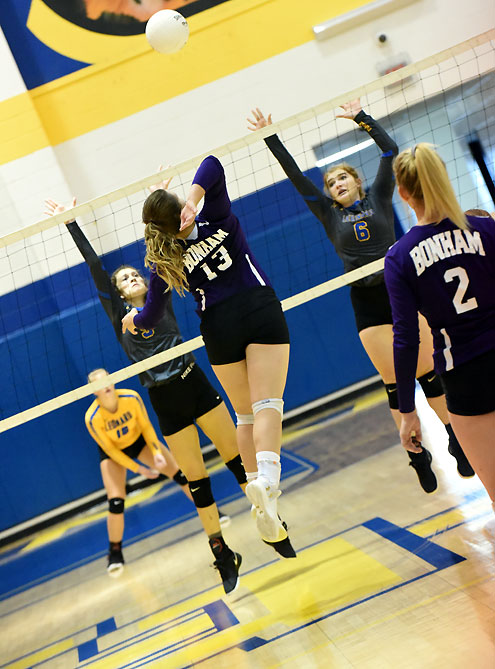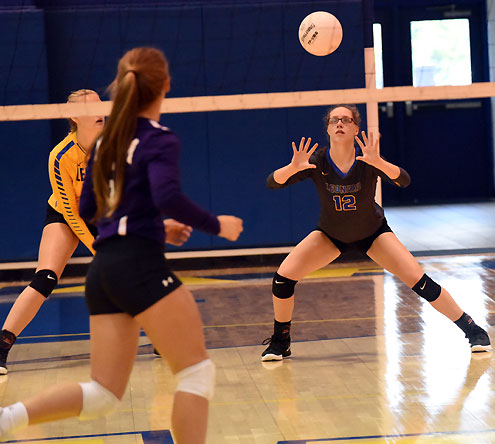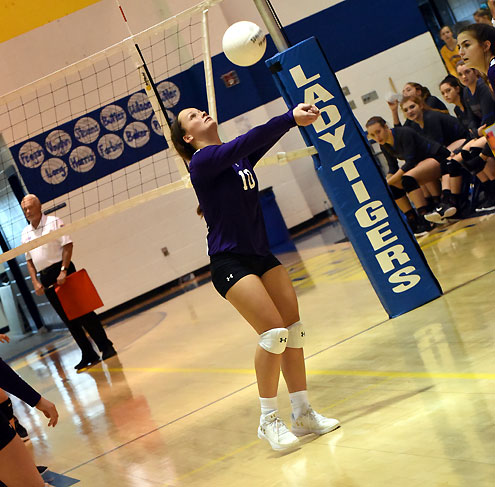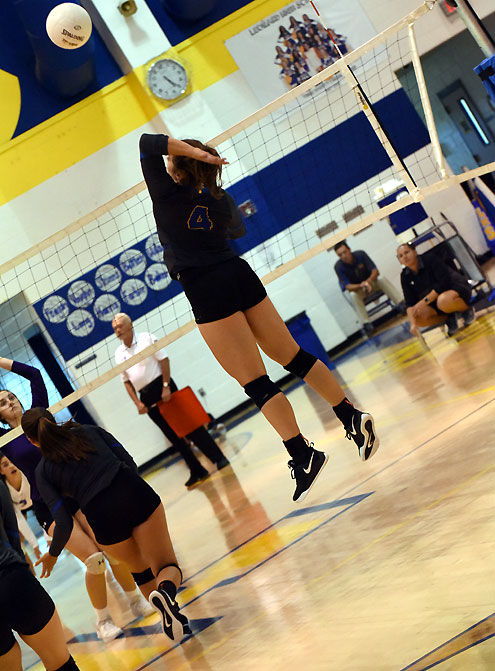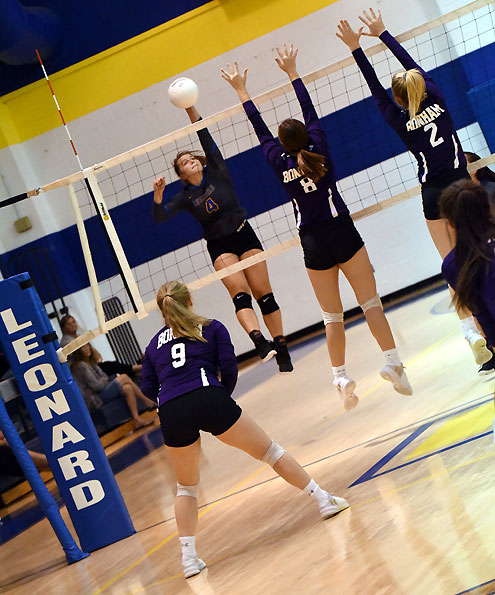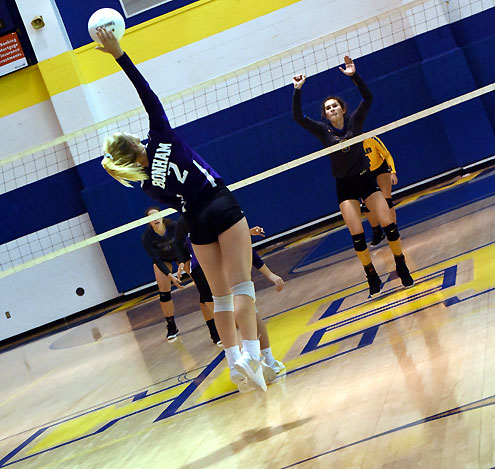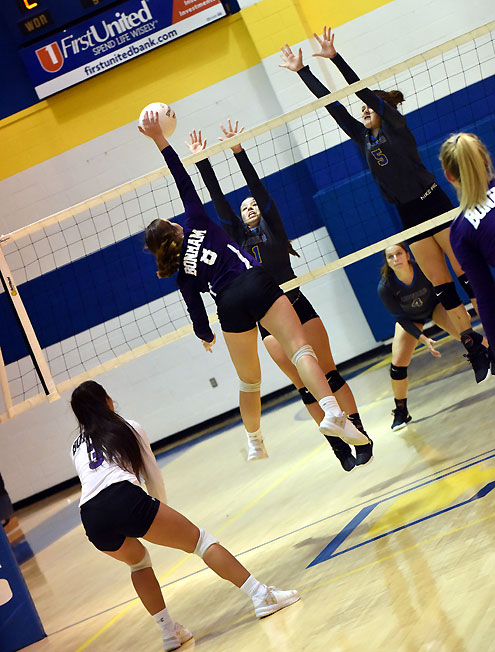 photos by Allen Rich
additional photos to run Monday