Obituaries
Mark Steele
Oct 1, 2018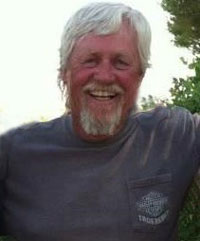 Bonham, Texas -- Funeral services for Mark Hilbert Steele, 66, of Bonham will be held at 1:00 p.m. on Thursday, October 4, 2018 at Wise Funeral Home Chapel in Bonham. Interment will follow at Willow Wild Cemetery in Bonham, Texas. Mark passed away on September 29, 2018. He was born September 22, 1952 in Salt Lake City, Utah to Robert Lawrence Steele Sr & Lois Nancy Hilbert Steele.

Mark married Sherry Lynn Fitzpatrick on May 28, 1977 in Hazlehurst, MS. Mark loved riding his motorcycle, going to the casino with Sherry, and watching westerns on TV.

Mark was preceded in death by his parents, Robert Lawrence Steele Sr & Lois Hilbert Steele; granddaughter, Carisma Nadia.

Surviving are his wife of 41 years, Sherry Lynn Fitzpatrick Steele; two daughters, Heather Taylor and husband Bubbey of Enid, OK and Jessica Steele of Bonham; four grandchildren, Caitlin Robinson and Austin, Devin Reynolds, Cypruss Allen and Nikolai D'Avy; great-grandchild, Greyson Robinson; two sisters, Joellen Foster and husband Bill and Karen Jennings and husband Doug; two brothers, Robert Steele and wife Cheri and John Steele and wife Stephanie.; several nieces and nephews

Pallbearers will be John Steele, Austin Robinson, Bubbey Taylor, Devin Reynolds, Robert Steele, Doug Jennings and Bill Foster.

The family will receive friends at 6:00-8:00 p.m. Wednesday on Wednesday, October 3, 2018 at Wise Funeral Home.

An online guestbook is available at www.wisefuneralhome.com.

Mark's family would like to thank all those that spent time with and helped do all these activities. Everyone Mark met touched his heart and helped him find joy in life.