Lifestyles
Sherman Community Players present Little Shop of Horrors opening Oct. 12
Oct 12, 2018
Performance in the Historic Finley Theater in Sherman
Sherman, Texas -- Opening October 12, the people of Texoma will have a chance to see the 8th wonder of the world! The Audrey II comes to life in SCP's first musical of its 70th anniversary season, Little Shop of Horrors. A fan favorite, Little Shop follows the story of underdog Seymour Kelborn as he tries to control his experimental botanical miracle, a over-zealous Venus flytrap with a thirst for blood.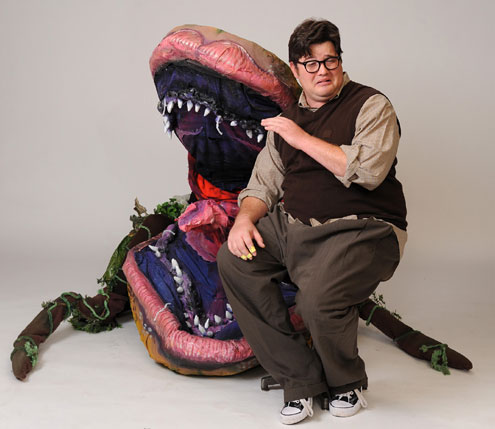 Audrey II and Eric Vest - photo by John Spears, Quin Studios
Featuring the talents of Eric Vest (Seymore), Jenna Monteith (Audrey) and Amy Shojai as the voice of the enormous plant Audrey II. Designed by puppeteer Grayson College's Christian McGowen, "Audrey II is a site to be seen and the perfect prop to be highlighted as a testament to SCP's talented group of volunteer, actors, designers, and musician's…" explains SCP Artistic Director Anthony Nelson. "We produced the show about 15 years ago under former Managing Director Ron Cassady, and we thought it would be a great show for the season opener and the fall season, being so close to Halloween."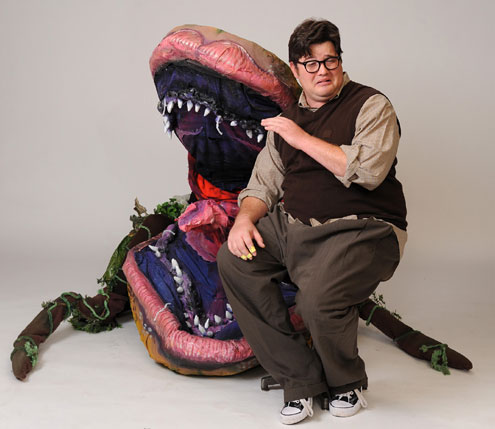 Audrey II and Eric Vest - photo by John Spears, Quin Studios
Tickets go on sale to the general public beginning Oct. 10 at 10:00 a.m. Reservations can be made by calling the box office at 903.892.8818, ordering online at www.scptheater.org, or visiting the daytime box office inside the Honey McGee Playhouse 313 W. Mulberry in Sherman. Little Shop of Horrors will only run for two weeks, with an added Saturday matinee. Adults tickets are $20, students $12.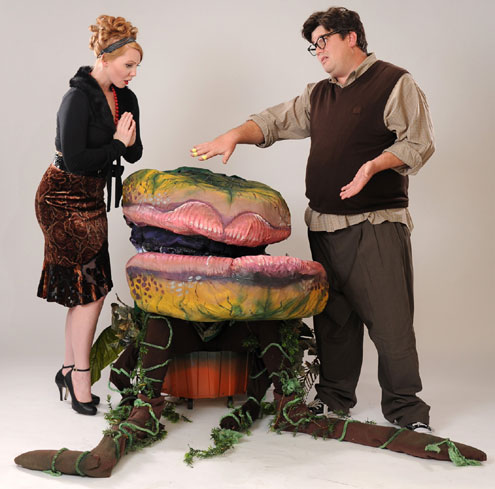 Jenna Monteith, Audrey II and Eric Vest - photo by John Spears, Quin Studios