Sports
Bells Lady Panthers beat Bonham in tiebreaker
Oct 6, 2018
Bells -- The District 10-3A schedule opened with the Bonham Lady Warriors putting away the Bells Lady Panthers 3-1, but Friday night the Lady Panthers exacted revenge with a five-set victory on their home court as the second round of district action got underway.
Bonham and Bells split the first four sets and the Lady Panthers prevailed in the tiebreaker, 15-13.
Bonham junior Averi Reeves had another big night with 26 kills, 14 digs, three assists, two blocks and an ace.
Raegan Shackelford put down eight kills, came up with two digs and had one block.
Lily Wilson slammed down six kills and had three digs.
Emma Bounds finished with two kills, seven digs and an ace.
Haleigh Solano got under a team-high 17 digs, Joli Kirkpatrick came up with 11 digs, Carsyn Hemby had nine digs, with Brooke Aaron and Chyrsi Hemby each finishing with seven digs.
Carsyn Hemby had 24 assists and Joli Kirkpatrick had eight assists.
Next week, Bonham (4-3) will host Leonard on Tuesday and then welcome Blue Ridge to town on Friday for two more matches with playoff implications.
Bells (3-5) will host Howe on Tuesday.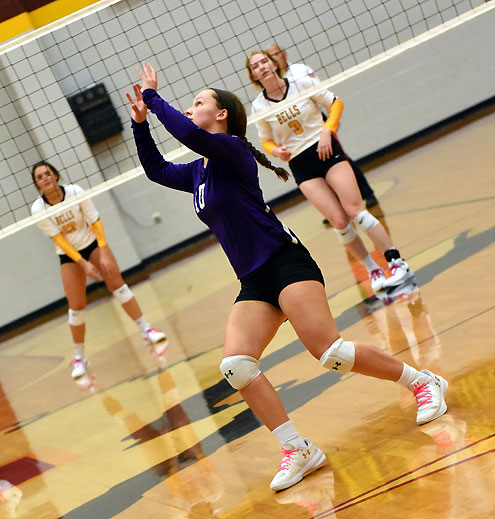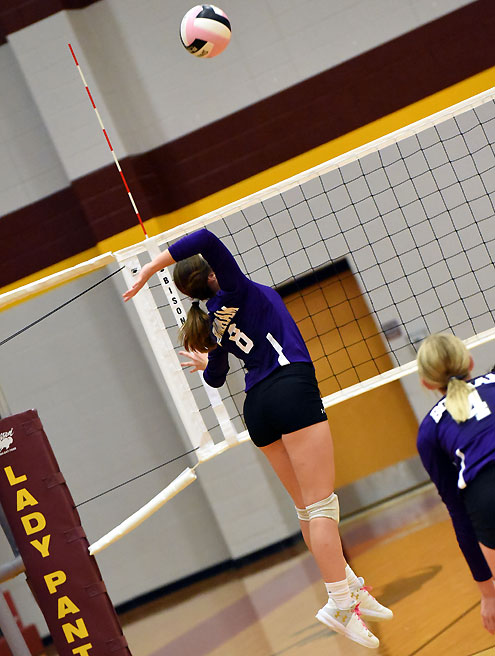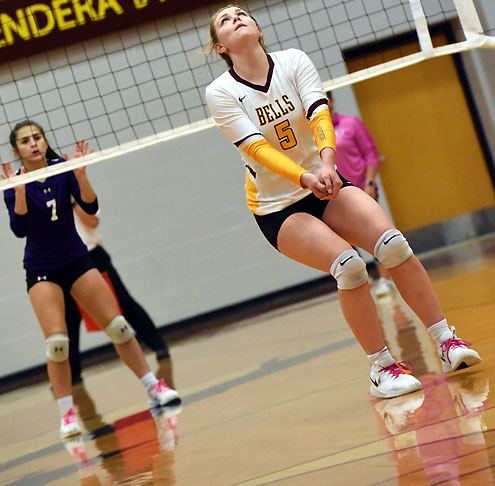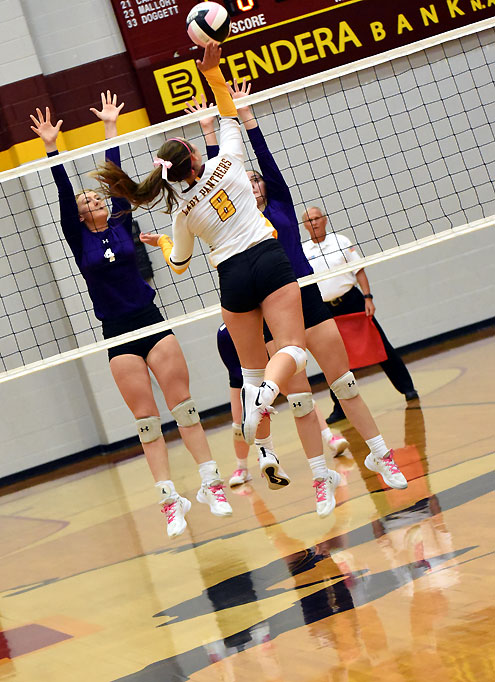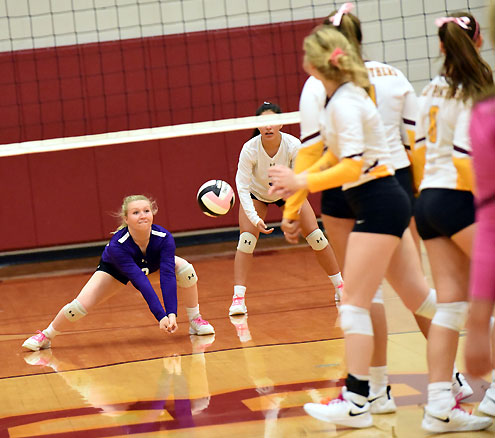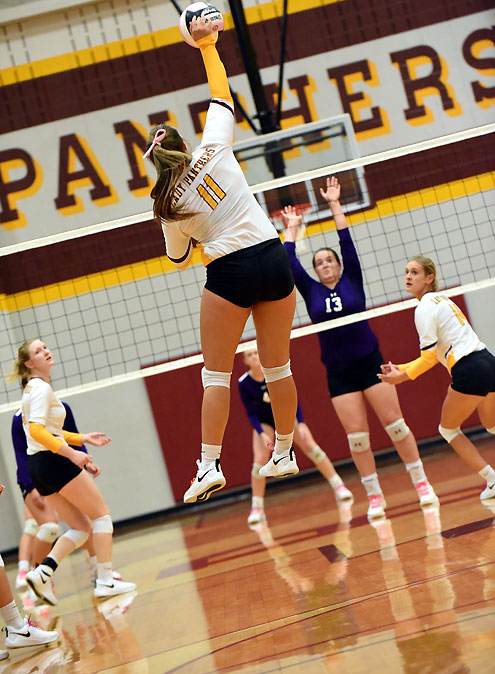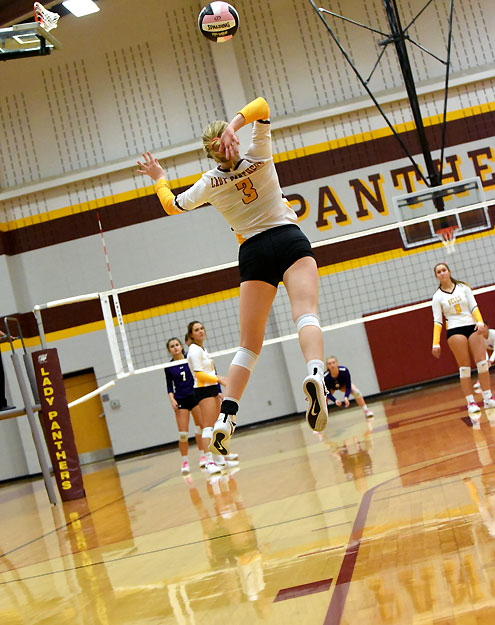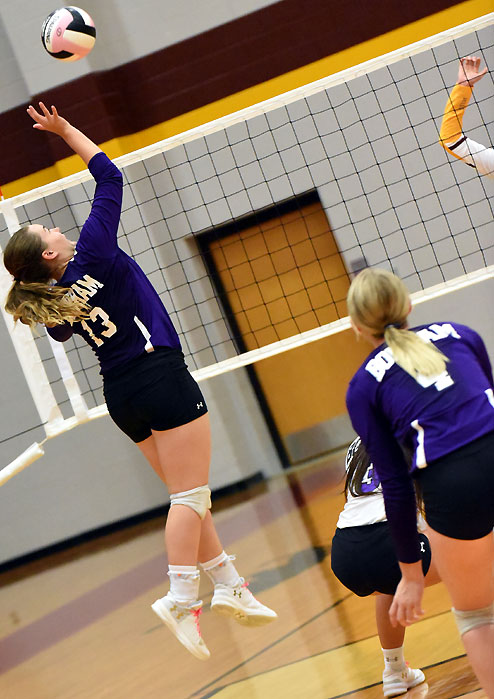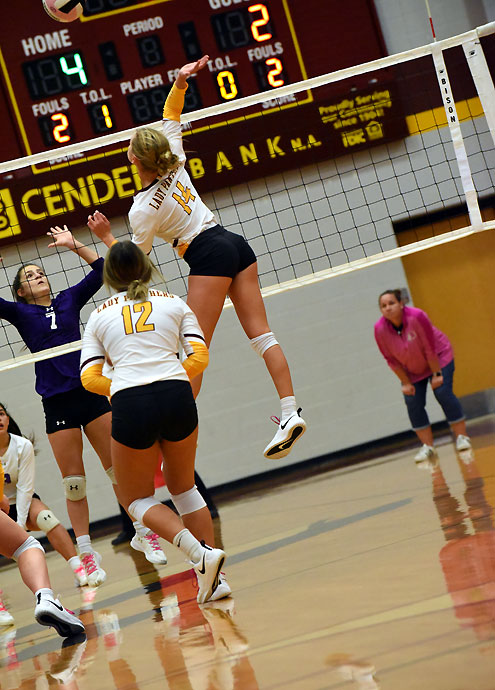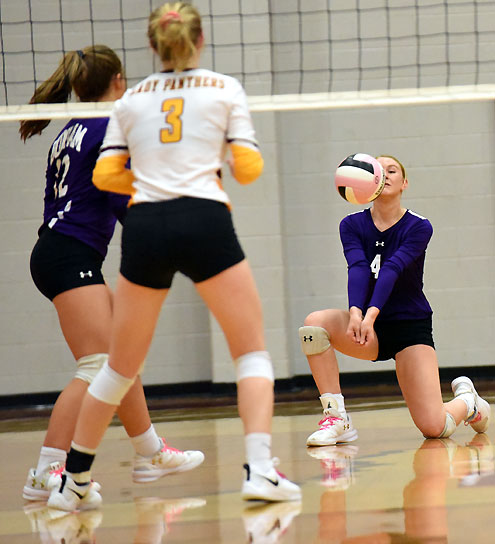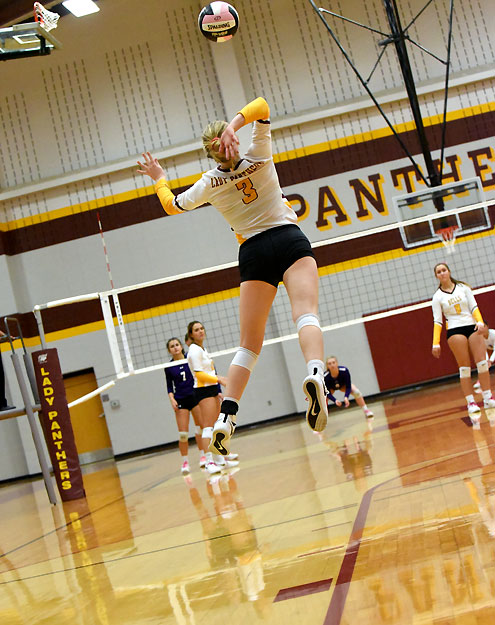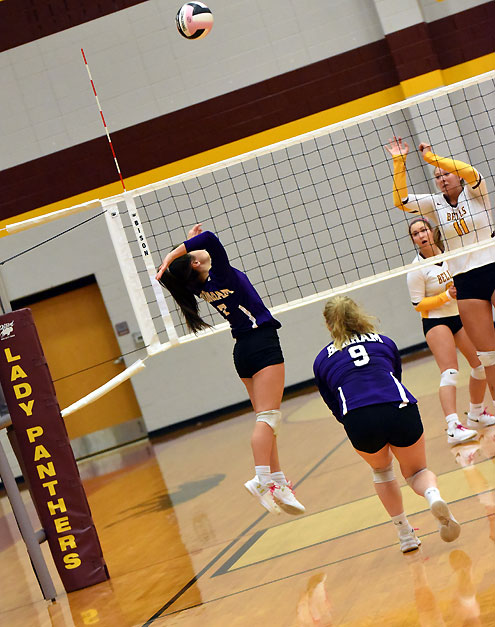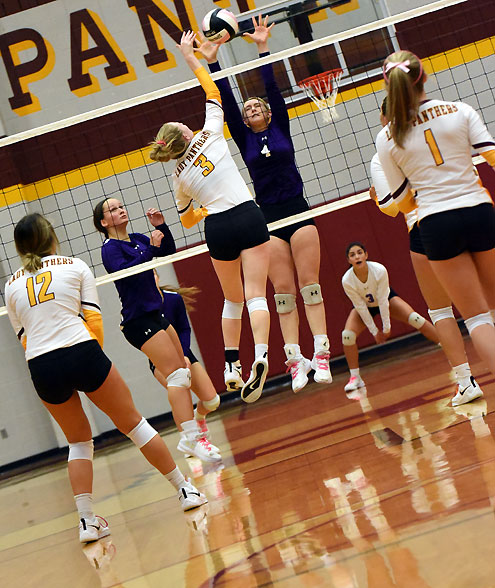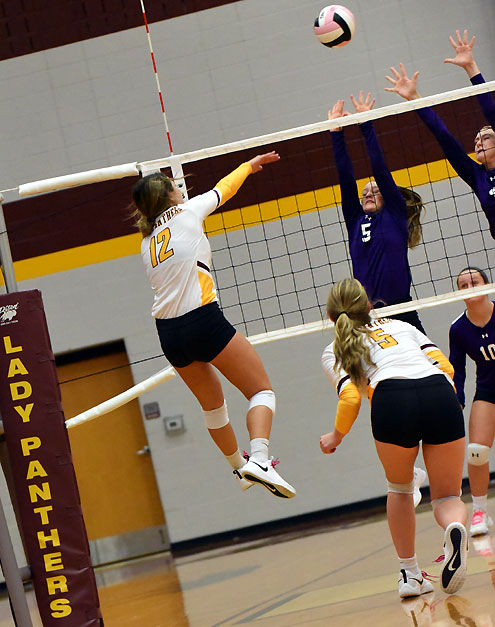 photos by Allen Rich
additional photos to run next week