Sports
District 10-3A volleyball standings
Oct 9, 2018
The Van Alstyne Lady Panthers lead District 10-3A with a 7-1 record, one game ahead of second-place Leonard at 6-2.
Blue Ridge is in third place at 5-3 and Bonham is in fourth place with a 4-3 mark.
Bells occupies the fifth slot at 3-5, Howe is in sixth place with a 2-6 record and Whitewright is looking for its first district win.
Van Alstyne 7-1
Leonard 6-2
Blue Ridge 5-3
Bonham 4-3
Bells 3-5
Howe 2-6
Whitewright 0-7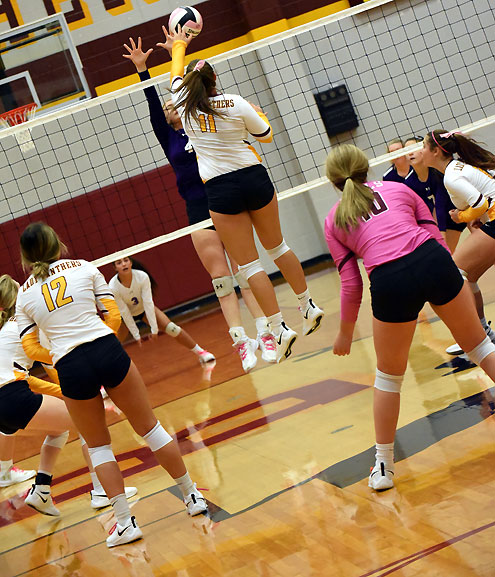 Bells junior Isabella Smith gets a hit
in a win over Bonham on Friday.