Obituaries
Clive Millward Hughes
Oct 7, 2018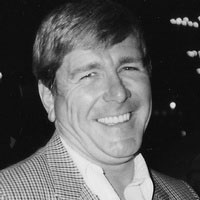 Bonham, Texas -- A memorial service for Clive Hughes, 77, will be held 2:00 p.m. Saturday, October 13 at the First United Methodist Church in Bonham, Texas.

Clive passed away surrounded by family and friends on October 2 in Denison, Texas.

Clive was born in Prestatyn, Wales on June 16, 1941. He is survived by his loving wife of 33 years, Jo Ellan; brother Colin Hughes and wife, Mary, England; son, Stephen Hughes, England; stepdaughters, Becky and her husband John Fanning; Cathy and her husband Greg Tirmenstein; Nancy and her husband Marvin Nichols; and seven grandchildren.