Obituaries
LeJeana Bradshaw Dhane
Oct 8, 2018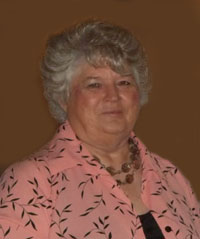 Anna, Texas -- LeJeana Bradshaw Dhane was born on December 31, 1946 to Herschell and Rachel Bradshaw of Anna Texas. She passed away on October 7, 2018 in Anna, Texas, surrounded by loving family.

She married G.W. Dhane November 27, 1967 in Oklahoma. She had two children, Shauna Bradshaw of Tom Bean and Lynn Dhane and wife Donna of Anna.

She is survived by one sister, Janice Bradshaw Hix of Anna, and one brother, Joe Bradshaw and wife Shirley of Anna. She has 10 grandchildren and 8 great-grandchildren. She has several nieces and nephews and cousins and an aunt.

She was preceded in death by Herschell and Rachel Bradshaw. One brother John Bradshaw. One grandson Cory Dhane and two great grandchildren Landree and Laykin Dhane.

A memorial service will be held Thursday, October 18, 2018 at 7:00 p.m. at Scoggins Funeral Home Chapel in Van Alstyne, Texas.

Services are under the direction of Scoggins Funeral Home & Crematory, 637 W. Van Alstyne, Pkwy. Van Alstyne, TX. 75495. 903-482-5225. You may sign the online register book at www.scogginsfuneralhome.com.