Local News
Bonham City Council ratifies BEDCo decision to bring jobs to town
Oct 9, 2018
Bonham, Texas -- At a regular meeting Monday, October 8, Bonham City Council passed a resolution supporting the widening of US 82 from two lanes to four lanes in Lamar and Red River counties, held a public hearing regarding a voluntary annexation, considered increasing monthly rental rates for hangars at Jones Field Municipal Airport, and ratified two recent decisions by Bonham Economic Development Corporation Board of Directors.
*****
The meeting opened with Bonham City Council approving minutes from the September 30, 2018 regular meeting and Dave Struchtemeyer, CPA, Director of Finance for the City of Bonham, presented the September 2018 Financial Report to Bonham City Council.
"The General Fund ended the year with a modest surplus budget of almost $70,000" Mr. Struchtemeyer. "Revenues were $323,000 favorable to the budget primarily due to $264,000 of disaster relief reimbursement received during the fiscal year. The remainder of the favorable balance came from building permits of $35,000, along with sales tax and beverage tax collections of $25,000."
Medical claims ended the fiscal year $116,000 over budget, although Struchtemeyer pointed out that this was a significant improvement over the $234,000 overage in health claims in the previous fiscal year.
*****
Bonham City Council filled board openings by naming Michael Todd to serve on Planning & Zoning Commission and also selecting Tammy Hopkins to serve as an alternate on P&Z.
Councilmembers tapped Kevin Hayes to serve on the Texoma Area Paratransit System.
*****
Bonham City Council voted unanimously to pass a resolution in support of widening US 82 to four lanes in Lamar County and Red River County. Texas Department of Transportation is considering the benefits of expanding US 82 and US 271 to four lanes from Gainesville, Texas to Texarkana as a potential alternative route to relieve congestion on Interstate 30, particularly during peak periods when heavy traffic is funneled through Dallas.
*****
Bonham City Council held the first of two public meetings in regard to the voluntary annexation of approximately 13.168 acres of land located on the northeast corner of Hwy. 78 and FM 273.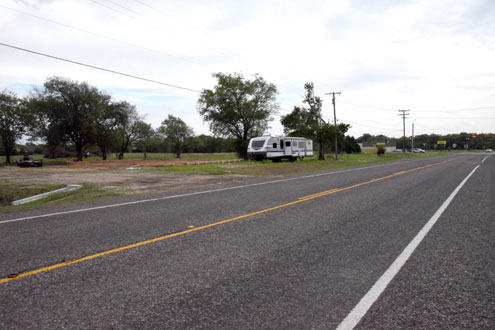 The final public hearing and adoption are expected to occur at the October 22 meeting of the city council.
*****
Bonham City Council also held a public hearing regarding a proposed 20% increase in monthly rates for hangar rentals at Jones Field Municipal Airport. Almost a dozen members of the local aviation community addressed city council, asking for improved maintenance and security at the airport, and for incremental implementation of increased rates.
The dilemma for the city will be to address maintenance issues while also increasing the revenue stream so the city can pay its share of matching grants from TxDOT and FAA that all parties agree are critical to the future of the airport.
Bonham City Council tabled this agenda item in order to allow the city's director of finance to sit down with the airport advisory board and discuss viable options.
*****
Bonham City Council ratified a decision by BEDCo to provide an incentive to Anchor Industries, subject to the execution of a performance agreement. Anchor Industries is an industrial construction company that will occupy the former North Texas Paint and Rental facility located at 1301 West Sam Rayburn Drive.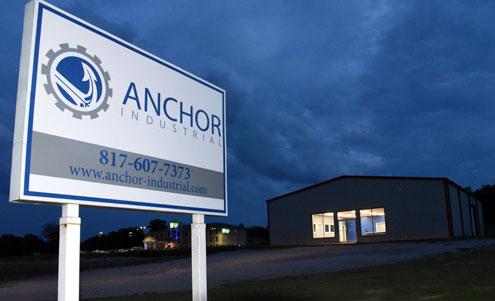 The incentive will be $500 for every full-time job created and an additional "live local" bonus of $1,000 per job for each employee that currently lives in, or relocates to, the boundaries of the 75418 zip code, up to a maximum of $27,000. Anchor Industries has eight employees but hopes to hire approximately 10 additional employees within the next 18 months at an average hourly wage of $28 per hour.
Bonham City Council also ratified the 2018-2019 BEDCo operating budget as approved by the BEDCo board.