Obituaries
Karen Jean (Redman) Garcia
Oct 9, 2018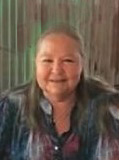 Bonham, Texas -- Funeral services for Karen Jean (Redman) Garcia, 62 of Ector, Texas will be held at 2:00 p.m. on Thursday, October 11, 2018 at Wise Funeral Home Chapel in Bonham, Texas. Officiating will be Rev. Dana Coker. Interment will follow at Carson Cemetery in Ector, Texas. Karen passed away on October 7, 2018. She was born August 2, 1956 in Bonham, Texas to Huel Denton Redman & Nelda Rhea Owen Redman.

After graduating from Ector High School, Karen began her higher education by enrolling at East Texas State University in Commerce, Texas where she earned her Master's Degree in Educational Administration with a Certification as a Counselor from East Texas State University. She married Daniel Garcia on July 01, 1977 in Bonham, Texas.

After graduation she began her long career with a passion for teaching and counseling numerous teenagers around Fannin County. She started teaching at Dodd City ISD, and later at Ector for many years (her hometown and her alumni). While at Ector, she also began teaching Spanish. She then made the move over to the neighboring town of Trenton, where she taught for a few years. Later, she returned to Dodd City where she taught and became a counselor and eventually was appointed Principal.

Counseling was her biggest passion and what motivated her each day. She truly cared for the future of the kids she was able to reach. This passion for teaching and counseling, kept her coming back to be a substitute for a period of time.

Retirement brought her the joy and much needed time she desired to spend farming and on their farm with her husband Daniel. Her animals especially her dogs were so special to her, she treated them with the same love and respect as she did for the countless people that she cooked for. Besides teaching and farming, cooking was another passion of hers.

Karen never failed to make someone feel special while filling their stomachs with a home cooked meal, a dessert, something she picked out of her garden or just dropping by a tasty dish to help with a healing process or with just a hug and a smile.

Karen was a caring, loving, nurturing woman that took an extra special care of the people God blessed her with.

Karen was preceded in death by her father, Huel Denton Redman; sister, Denel Redman; brother, Gary Redman.

Surviving are her husband of 41 years, Daniel Garcia; mother, Nelda Redman; daughter, Amy Deaton and husband Josh of Rockwall, TX; two grandchildren, Dakota Deaton and Alexa Deaton; nephews, Lonnie Redman and wife Adrian and Jake Rainbolt; niece Amanda Rainbolt; great-nephew Micheal Rainbolt; great-niece, Elisabeth Rainbolt; seven sisters-in-law and their families, six brothers-in-law and their families; and numerous other nieces and nephews.

Pallbearers will be Joe Garcia, Roy Garcia, Tony Garcia, Dylon Garcia, Jeff Garcia, Josh Deaton, Dakota Deaton, Eugene Garcia Jr. Honorary Pallbearers will be Tim McMillon, Billy Young.

The family will receive friends at 6:00 p.m.-8:00 p.m. on Wednesday, October 10, 2018 at Wise Funeral Home.

An online guestbook is available at www.wisefuneralhome.com.

In lieu of flowers, donations may be made to the American Heart Association https://www.heart.org/ and to the Reba's Ranch House https://rebasranchhouse.org/you-can-help/ or a charity of your choice.