Sports
Dodd City Lady Hornets edge Trenton in five-set thriller
Oct 10, 2018
Trenton -- Journie Hilliard put down 22 kills and Sarah Brent finished with 15 kills to help the Dodd City Lady Hornets move to 4-0 in District 12-2A with a five-set win at Trenton.
Fans of both teams knew they were in for an exciting match when Dodd City outlasted Trenton 29-27 in the opener. The Lady Hornets followed with a 25-21 win to lead the match, 2-0, but the Lady Tigers stormed back into fray with a pair of 25-20 wins to even up the match at 2-2.
In the tiebreaker, Dodd City turned back Trenton, 15-13, to clinch the match.
In addition to the outstanding performances by Hilliard and Brent, Cassandra Woodlee had four kills, Tori Dotson put down three kills, and Delaney Pilliod handed out 42 assists.
Kylee Graves came up with three digs, with Camryn Hubbard and Paizley Vaught each finishing with two digs.
With the loss, Trenton falls to 2-2 in district.
Sarah Brent: 1 assist, 15 kills, 1 ace
Journie Hilliard: 22 kills, 1 assist, 2 blocks, 2 aces
Delaney Pilliod: 42 assists, 2 aces
Cassandra Woodlee: 4 kills, 2 aces
Tori Dotson: 3 kills, 3 aces
Camryn Hubbard: 1 assist, 2 digs
Kylee Graves: 3 digs
Paizley Vaught: 1 ace, 2 digs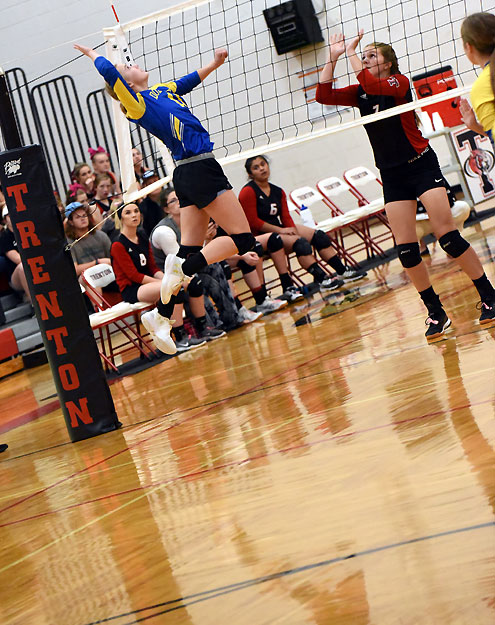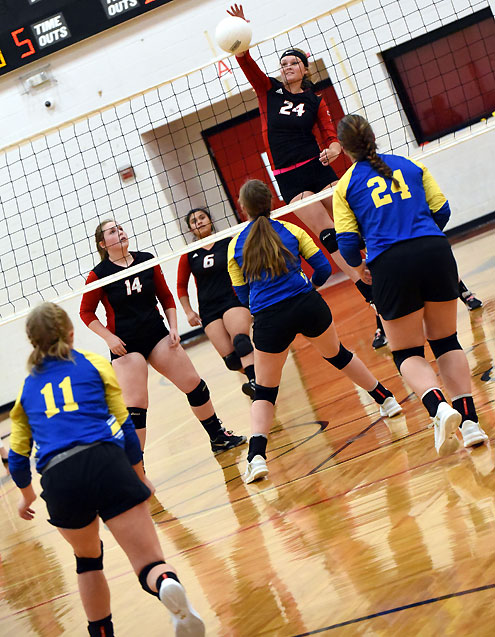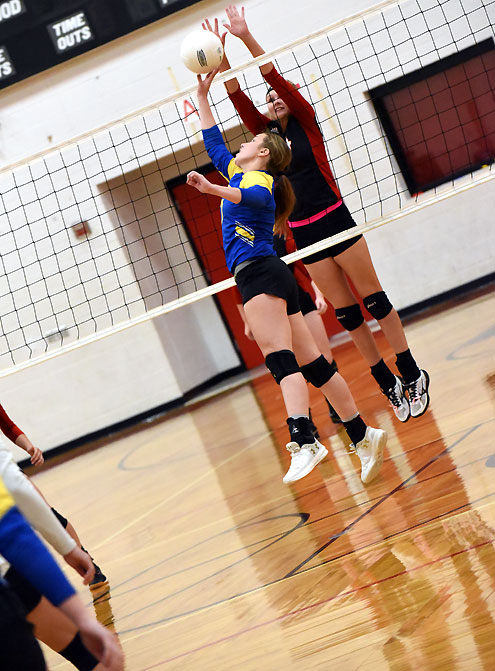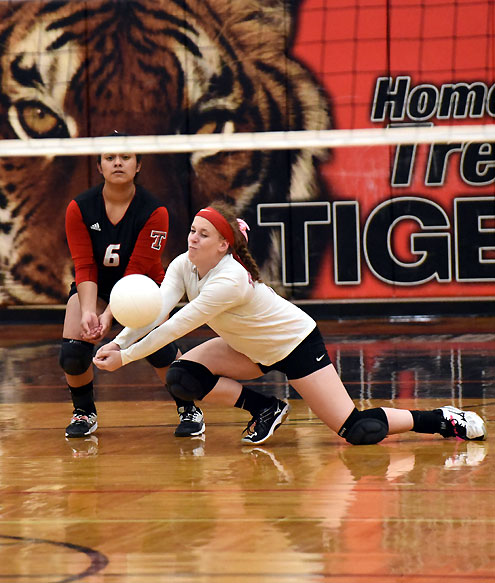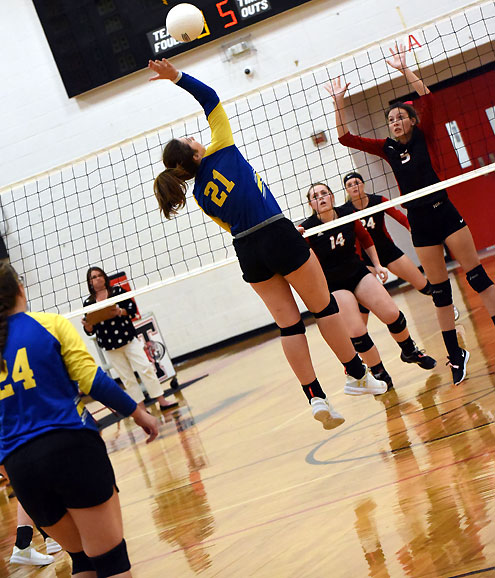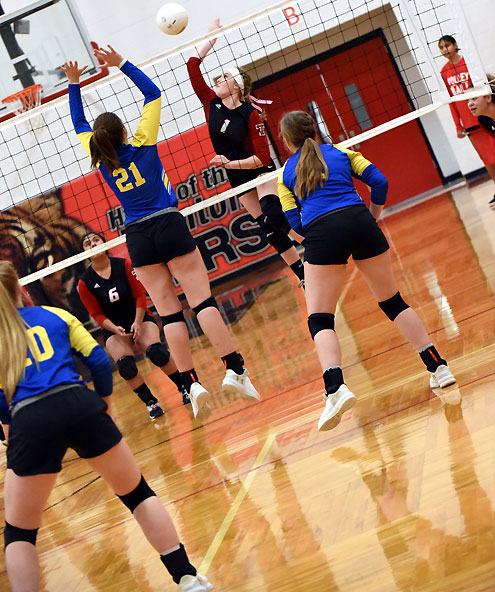 photos by Allen Rich