Sports
Leonard Lady Tigers beat Bonham, 3-1
Oct 10, 2018
Bonham -- The Leonard Lady Tigers moved to 7-2 in District 10-3A with a 3-1 win in Bonham.
The teams split the first two sets, with Leonard winning the opener, 25-19, and Bonham taking the second set, 25-18.
In a pivotal third set, Leonard held off Bonham, 25-23, and the Lady Tigers took the match with a 25-20 victory in the fourth set.
Averi Reeves led Bonham with 14 kills, 18 digs, five blocks and a pair of aces. Raegan Shackelford was also in double digits with a dozen kills.
Lily Wilson finished with five kills, Emma Bounds had three kills and Carsyn Hemby put down a pair of kills, in addition to coming up with 18 kills and dishing out 17 assists.
Brooke Aaron also had 18 digs, Haleigh Solano finished with 17 digs and Emma Bounds had 11 digs.
Carsyn Hemby and Lily Wilson had two kills apiece.
Joli Kirkpatrick handed out nine assists and had five digs.
Chyrsi Hemby finished with five digs an ace and an assist.
Emma Bounds led Bonham at the service line with five aces.
For Leonard, Mikayla Farber led the Lady Tigers with 15 kills, 33 digs, 3 aces. Madelyn Butler had 12 kills, 16 digs, and 2 aces.
Linda Feagan had 35 assists and 14 digs.
Kenleigh Stevens had 8 kills and 15 digs.
Chloey Baker came up with 29 digs.
With the loss, Bonham drops to 4-4; the Lady Warriors will host Blue Ridge (6-3) on Friday. Leonard (7-2) will host district-leading Van Alstyne (7-1) on Friday.
In the JV game, Bonham won, 2-1.
Varsity photos...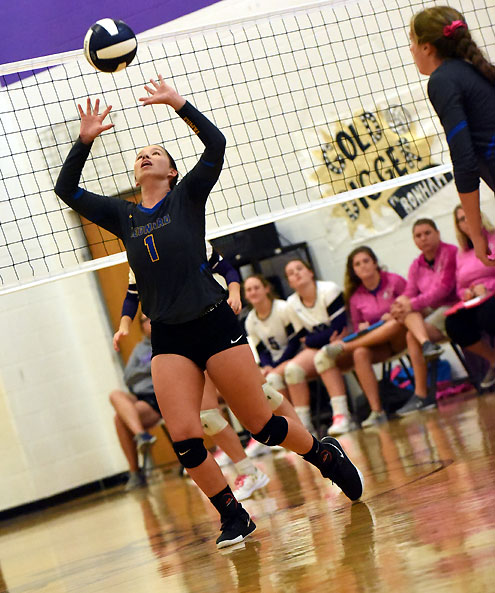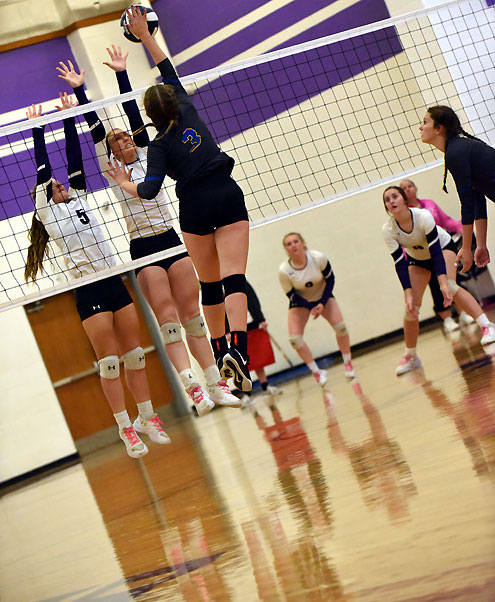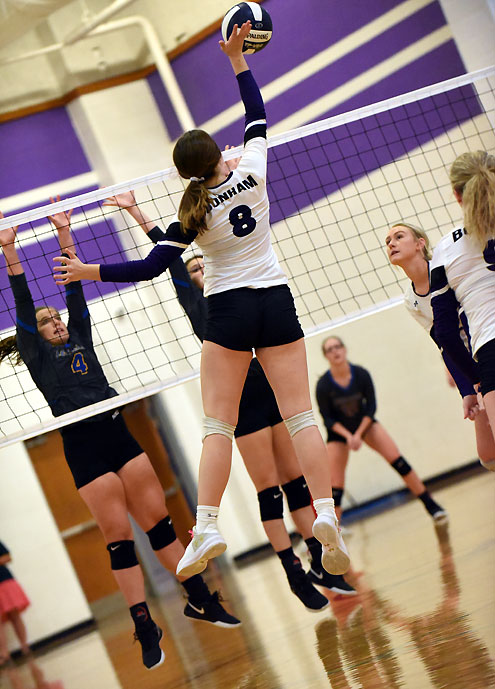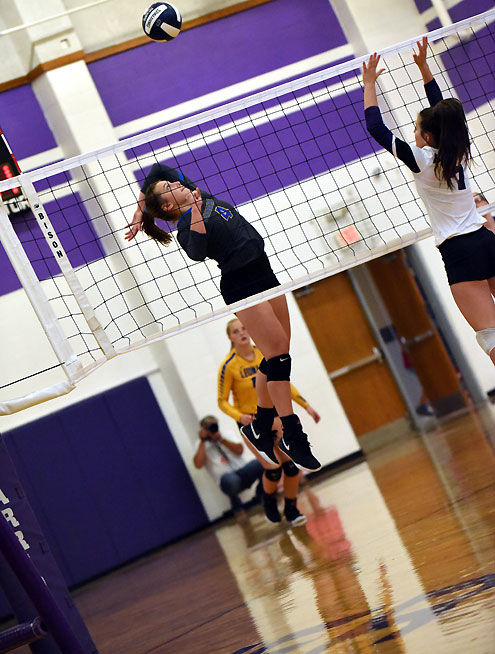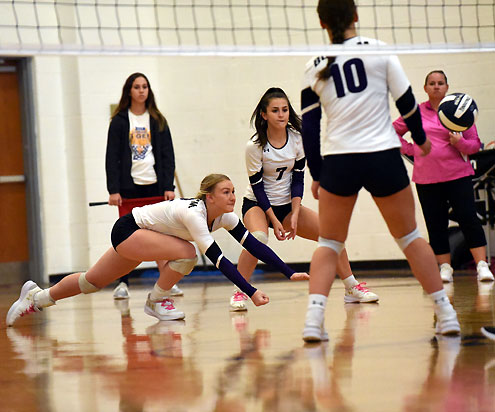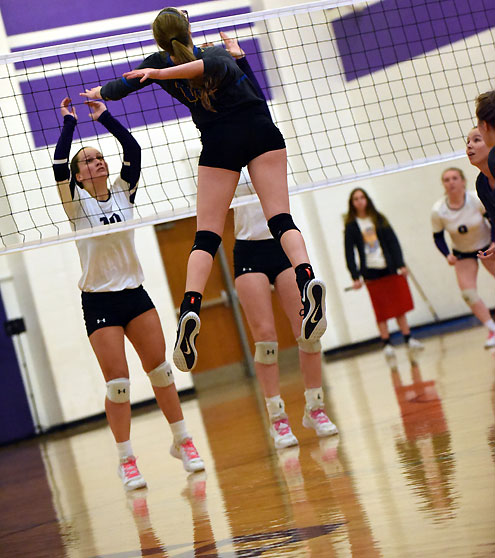 JV photos...
photos by Allen Rich